Juggling Colors
T-Shirt design can be a pain in the butt. You want a really cool design but you also need to think about the client's budget. The number of colors you use in a design can really put a whammy on the pocketbook what with set-up fees and screen fees. Typically I like to max out at 6 colors and to use the color of the shirt in the design as well.
Today I'm trying out different things with a Chili Cookoff shirt. I know it's a fundraiser so I'll try a simple two color idea first of all. The event takes place at a Harley Dealership, by the way.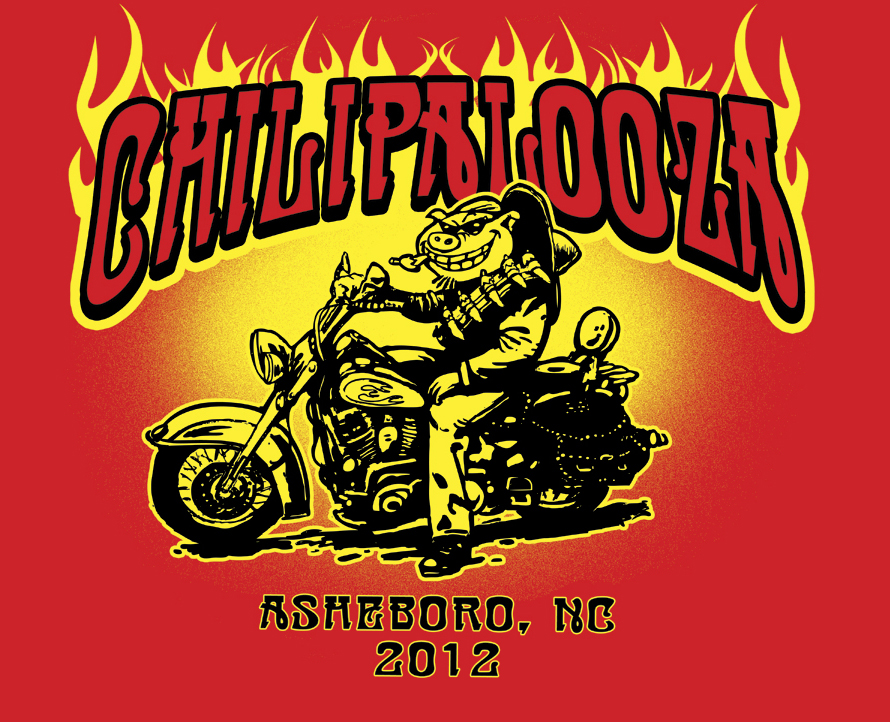 The gradient behind the character is tricky. You need to make the little specks of ink pretty distinct to work on a screenprint.
This is looking pretty bland. So I added another color to see what that would look like.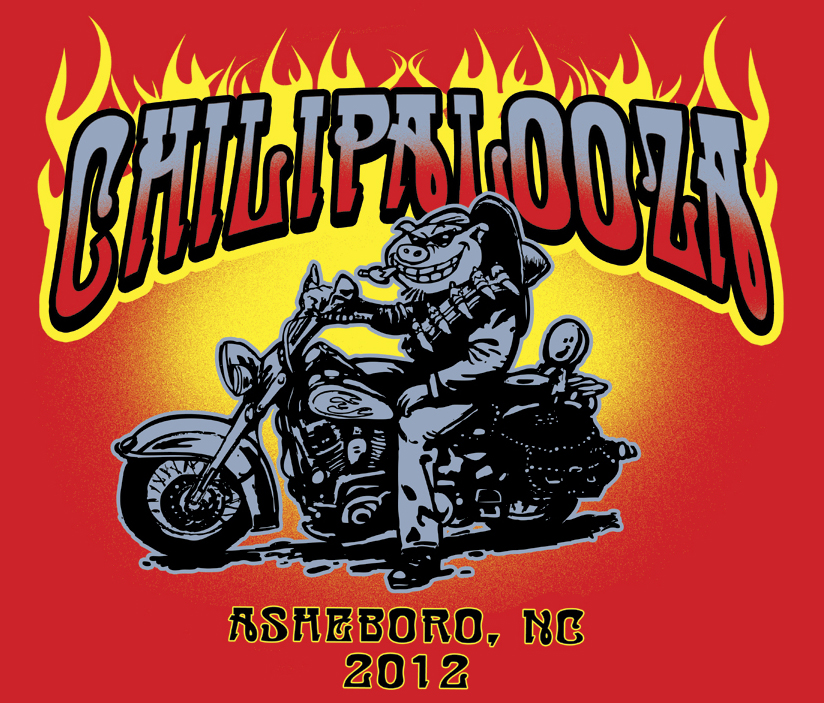 Often a dark shirt will need a white "flood coat" below the colored inks to properly display the colors but I think this red may be light enough. This looks a little bland too. Maybe I'd use a brighter blue if we went this route.
I skipped the 4 color and went straight to five. The client was excited about the design and really wanted to show off the event (he also wanted to charge a good price for the shirts and felt that more colors would bring a higher price)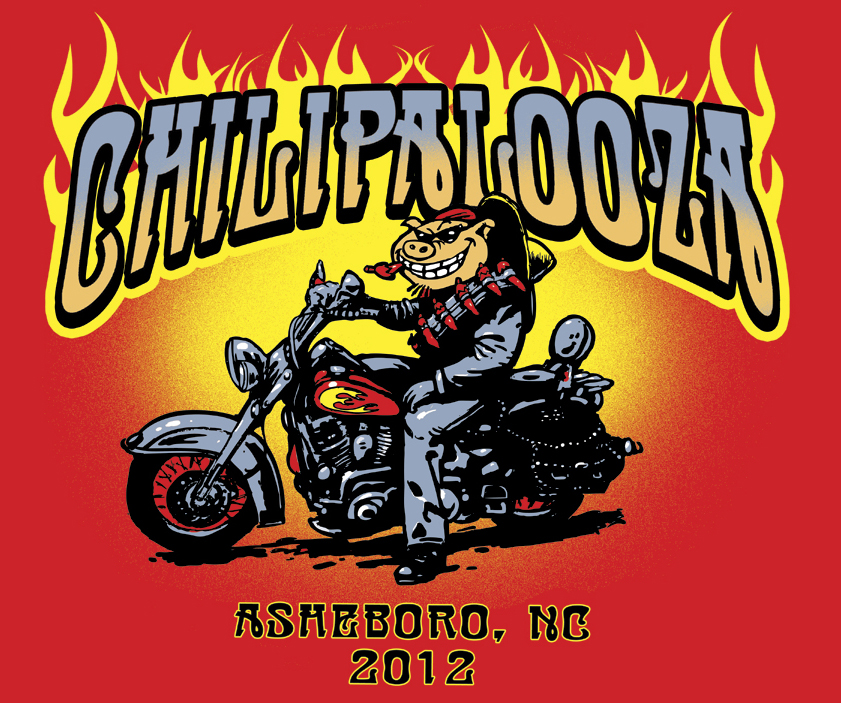 .
I'm beginning to like the way it looks. He's starting to pop out here.
This is when the client said "to hell with it! Do 7 colors!!"
It's amazing what so few colors can accomplish in a design and how important each is to the finished product. You can always go with a 4 color process (c,m,y,k) but that looks less crisp to me.