Blackbeard Still Sails
I think I'm done. Ended up with a 3 color design, depending on the color of shirt. It was fun getting a rough, blotchy look to his face by working very loosely. I ended up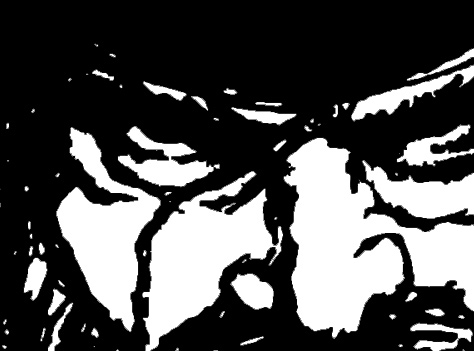 making his face seem scarred by leaving a jagged line crawling down from his eye.
Happy accidents like that are what make the whole process fun. I'm working hard at that these days…keeping it fun. It's something of a curse when the thing you love turns into your job. When pleasing art directors means compromising what you believed to be good. I'm hoping to be simple art directing myself for the most part in the coming weeks. I figure, if it sells, I must be doing something right!
So, here's the design. I made the smoke a slightly lighter grey. All of these colors can be tweaked of course. I think, if I was to print on white, I'd make the smoke a little lighter.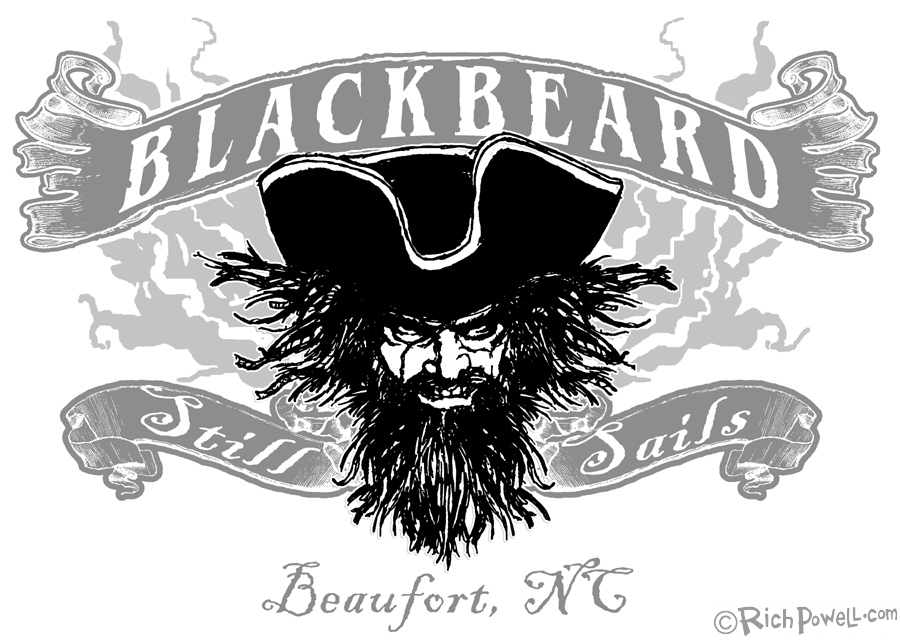 Here's the shirt with the pocket design: