Getting back in the saddle soon!
Just scheduled back surgery for next Friday the 30th. I gotta tell you, I am really looking forward to it! This past 5 months of excruciating pain has really put a kink in my work. It's just hard to even think much less work. All through the holidays I was taking pain meds and to tell you the truth, I don't remember much of the holidays!
I've managed to get some cartoons done and build up some designs for my future t-shirt venture (more on that later) and I'm really looking forward to dedicating more thought and work towards that goal. Big news coming for Dixie Drive as well!
Meanwhile, I've got a design here that could use some help.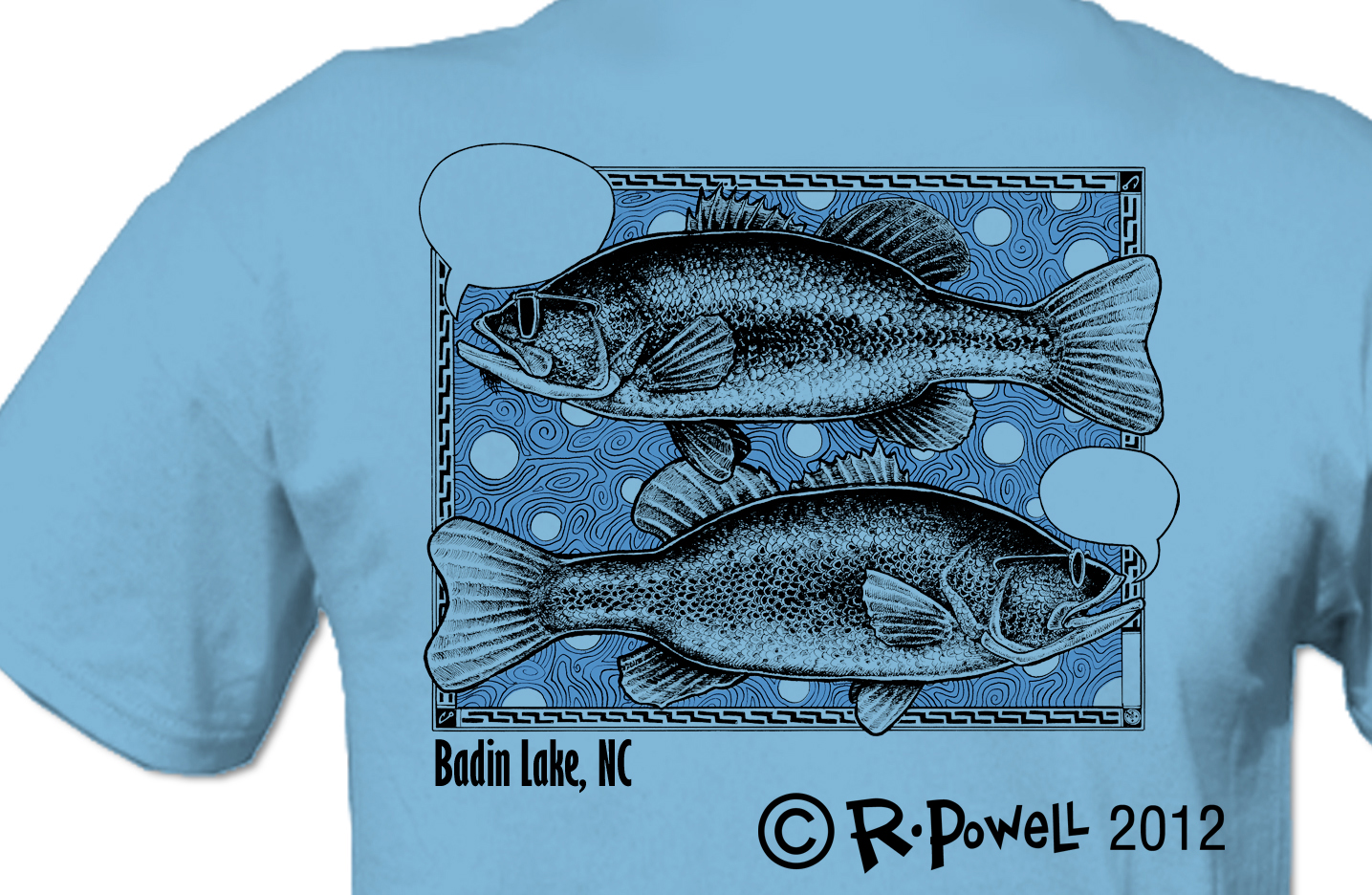 It's a design I did years ago hoping to sell it at Bass Lake back in California but now, I want to rework it to appeal to fishermen everywhere. Initially, one fish was saying "Bass Lake Baby" and the other was responding "Solid" or something like that. I'll be able to replace the location in the bottom left for whoever wants to place an order.
Any ideas??