Bragging On My Kid
Last weekend, Frankie, Bailey, Matt and I made the trip to Barton College to attend the Scholastic Awards ceremonies where Bailey would collect her Nine Gold Key Awards and her American Visions Nomination!! We were, to say the least, very excited. Superbowl Sunday? What's that? She wasn't alone. There were FIVE young ladies from the NC School of the Arts getting awards that day. Badasses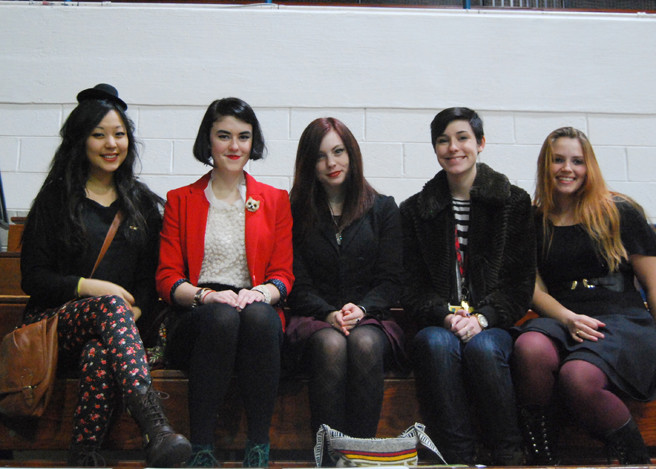 Anyway, it was a big crowd. They had ice cream and a slideshow going as we entered and found our seats. There were a lot of proud parents and teachers there. This one teacher was hard to miss. His head shone like a beacon and attracted all the beautiful, talented art-chicks to him immediately.
Will Taylor is an awesome teacher by the way (as are Pam Griffin and Darrell Tousley too). I could tell Will was proud of the girls. It's too bad Pam and Darrell couldn't make it.
Things got a little weird when the speaker showed up. I guess the guy is an artist and teacher somewhere but all he wanted to do was talk about his career as a skateboarder. You can see the photos of his "work" on the screen here: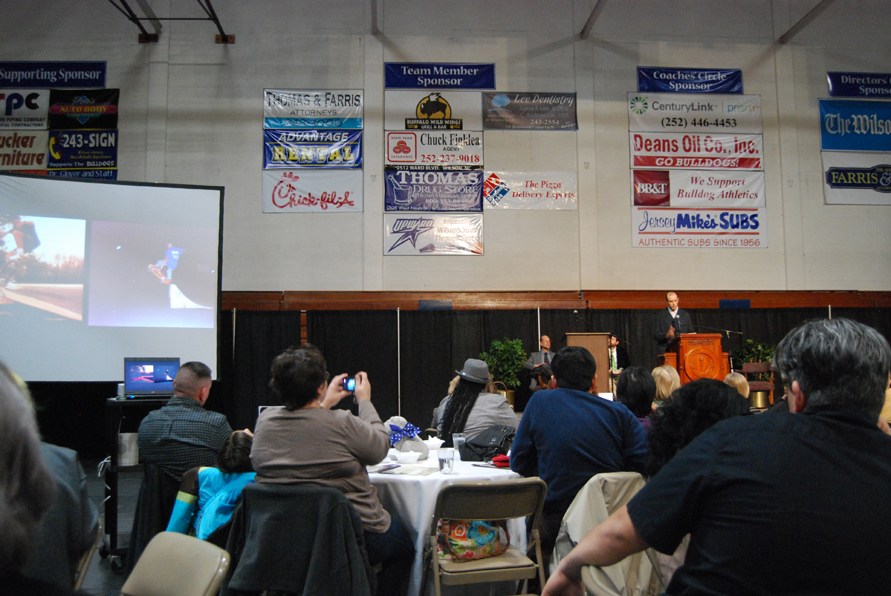 Matt seemed puzzled by the whole thing but stuck it out, like the he-man boyfriend that he is.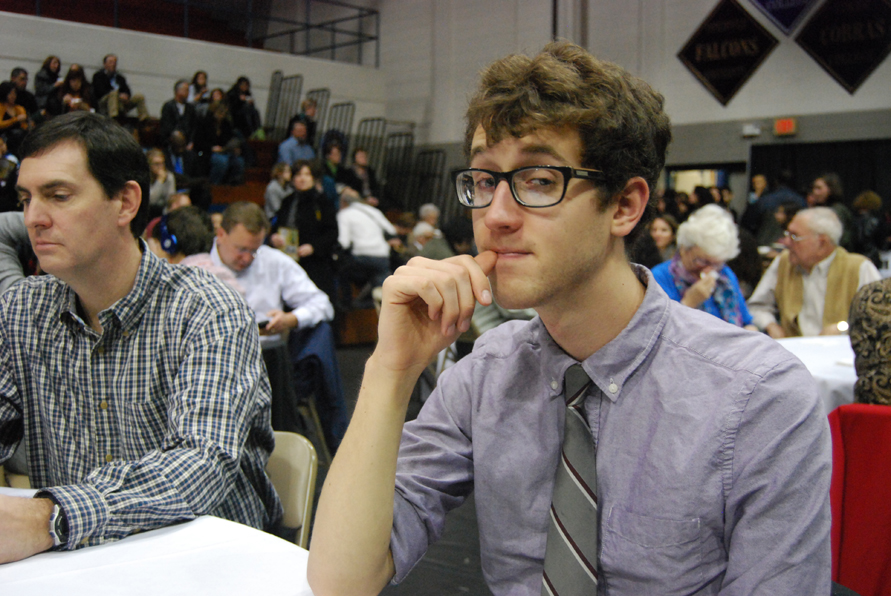 Afterwards, the kids lined up and got their awards and then it was off to the gallery to see the work. Our first stop was to see the other 4 American Visions nominees that Bailey was up against. As a proud father who is completely unbiased, I would most confidently state that Bailey is going to take it!
The following are some shots of other works of note by Bailey,  Rachel and Chelsea. The place was so packed I hardly could squeeze around. Everyone was  trying to get a photo of their kid standing next to their piece  I didn't get to shoot all of OUR ladies work. But…BRAVO LADIES!!