What I'd Do For A Drink
Bartering is fun! Sure, I'm broke and my car needs work and the roof needs repair and my kid needs food but why worry about that when you can trade Art for Booze??
My good friends at our local wine/beer shop/bar, Lumina were looking for some new signs to label the different wine varieties. "What a perfect opportunity to support the arts" thought Jen, "we have so many artist friends, why not have each one do a different sign?" To which I quickly replied "…and you could pay them in WINE!"
So, I agreed to do the first prototype. That way, I get to choose which variety I do! The deal is, you simply have to stick to the colors present in the Lumina business card. That way, all the signs will have a degree of consistency yet still be unique.
I chose "Other Reds". I like the way it's sort of nebulous. Sort of like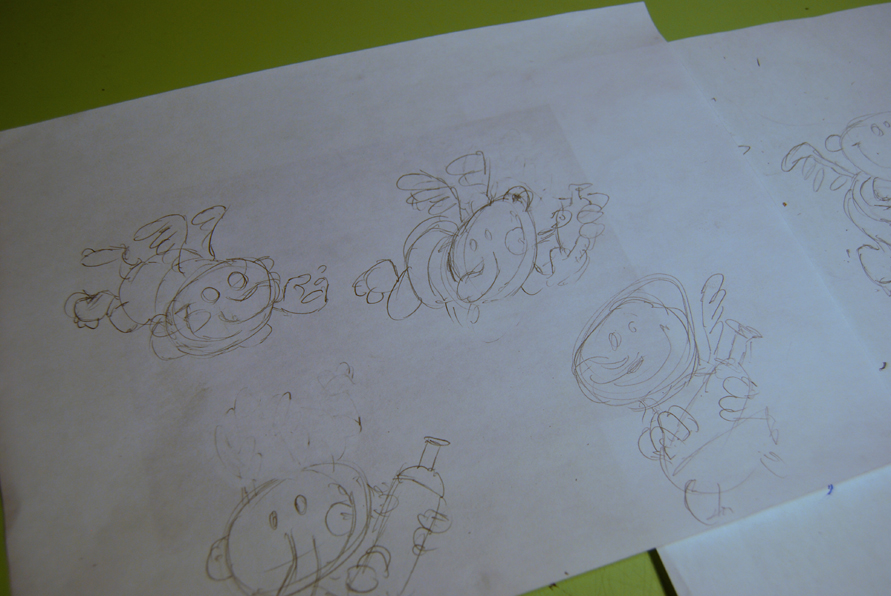 Extraterrestrial Wines. Anyway, wine is a fun subject. I figured Cherubs.
Initially I knew I'd need some sort of gaudy banner to accompany two little cherubs flying above the main title.
I've got tons of reference for that type of stuff so that was no problem. I simply scanned in the piece of wood that Jen had purchased from Hobby lobby and to which I'd already applied a stain and sealant. Printed the thing out and made a slight sketch on the printout. Like so: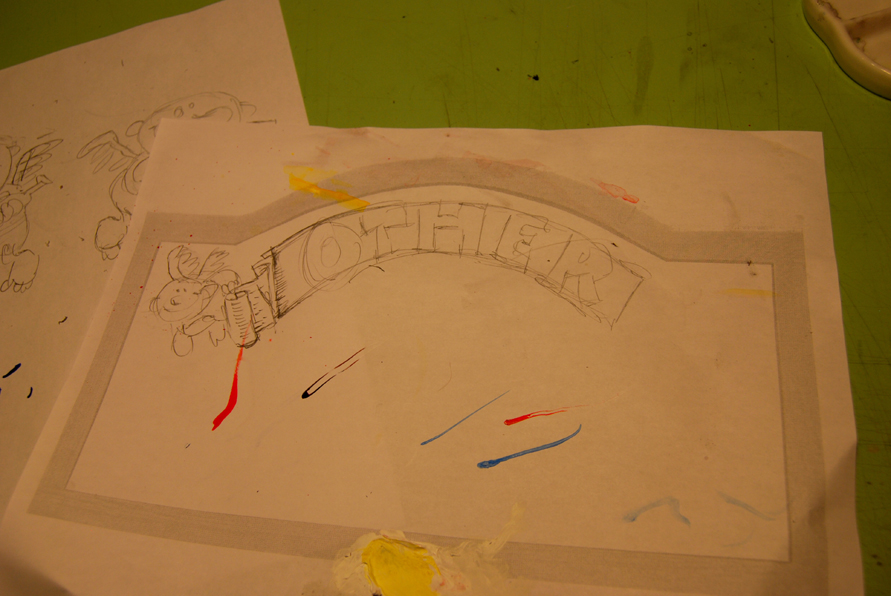 Sorry, I eventually used the same piece of paper as a palette.
From there I simply drew on the board and worked out the painting from there, laying down some white acrylic ink and then outlining in a blue. Thusly: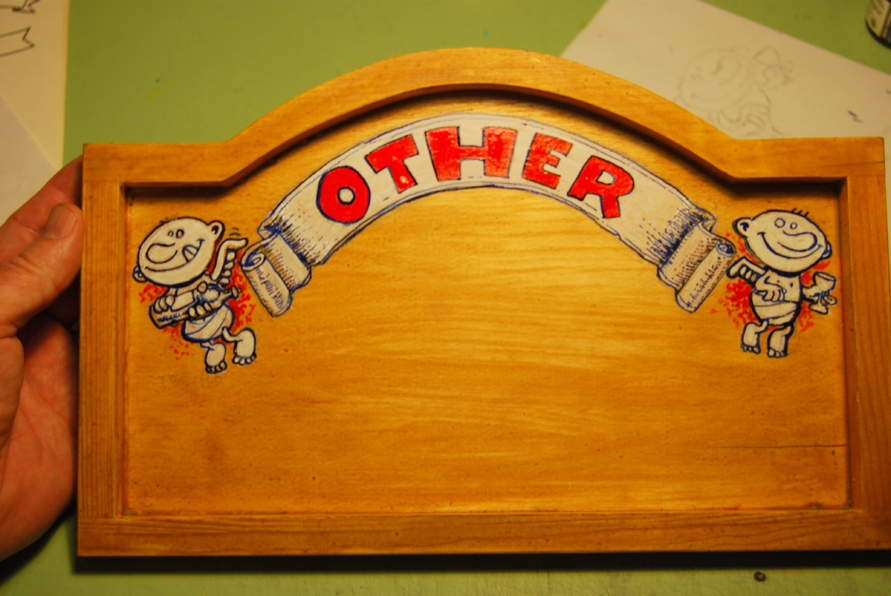 The cherubs are cute and a little creepy. No pupils. Aren't they little dead children really? I drew a bunch of them. Here's a couple more: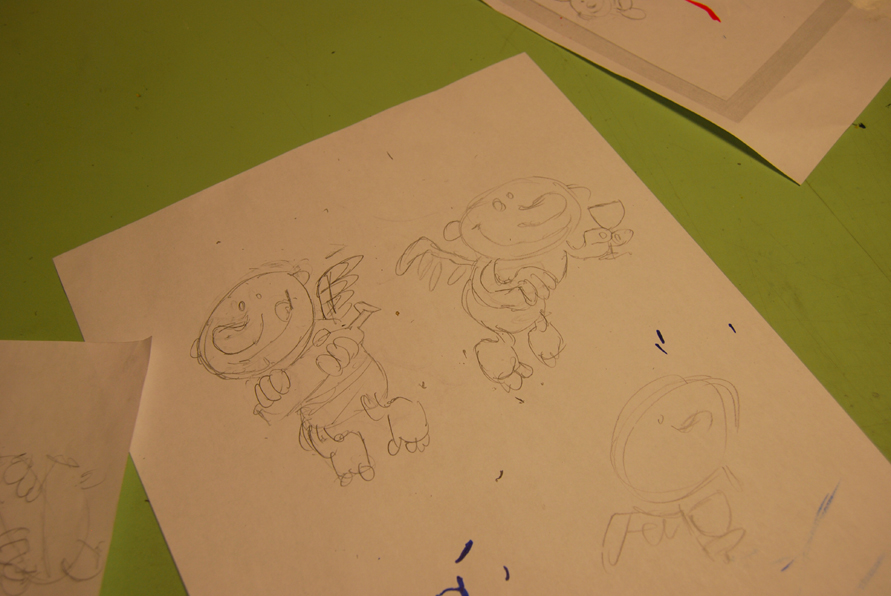 I took a photo of the wood with the banner and cherubs on it and brought that into Photoshop to try different fonts on it. I picked a sort of 60's thing.
Once the font was drawn on the board I let myself simply have fun with the rest of it, trying different stuff. If something sucked, it could be wiped off quickly with a damp paper towel ( like I said, I sealed the wood already!).
Anyway, here it is, ready to hang. Can't wait to see what everyone comes up with!
Cheers!