Looking towards the Brightside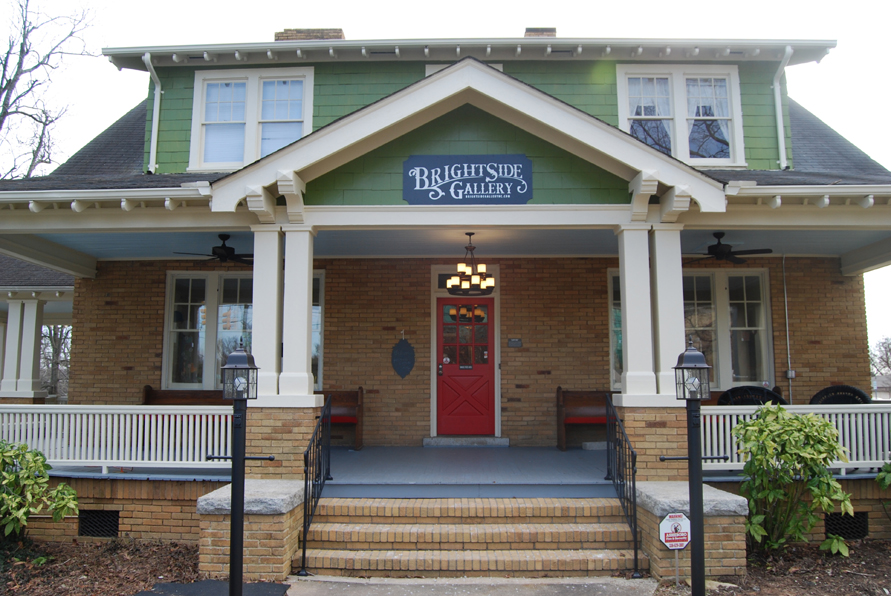 We had a new venture appear in town recently. My good friends Mary Murkin and Amy Barney got together and opened up the Brightside Gallery here in Asheboro. Located in the historic Ross house on Worth Street, Mary completely renovated the place and now it's a warm, and inviting place to get some art, gifts, lessons, supplies. you name it.
Both Frankie and I are showing some of our paintings there and I hope to get some of my Dixie Drive themed shirts in there when I get a chance. I'll let you know when they become available there. In the meantime here are some shots from the Gallery:
This place was my first stop on Valentine's Day . Frankie really likes Robert's jewelry (made me look good, pal!). If you get a chance. visit the Brightside Gallery Facebook Page and give them a "Like"!
That's all for now, back to shirts and cartoons!