Smokin' Pork Snails
I know this has nothing to do with illustration or art but, artists gotta eat…right?
So, I agreed to join in with a group of friends, every so often to get together and drink beer and eat meat and talk, I suppose. They call the group "The Cut and Parry of Prolonged, Fierce, Masculine Argument" which sounds like a lot of bullshit to me but what the hell. If  everybody starts beating their chests and comparing beard sizes and screaming about politics, I'll retreat into my beer. I got plenty of that in the Marine Corps, believe you me. Not beer…well, yes beer but also all of that other macho shit.
So, tonight I'm thinking RIBS. Gotta start early with the smoker so, I actually thought of it last night. I figure the grill at Mike's will be pretty full so I'm not gonna screw with that. I went out and got a couple racks of spareribs (pork, brother!) , took 'em home, removed the membrane from the back, bony side and rubbed 'em down with some Cold Mountain Rub. Look it up. Steve Raichlen is the smoker/grill god in this family.
Now it's into the smoker. I got this Brinkman's Gourmet Electric Smoker as a hand-me-down from my fabulously wealthy brother Dave when he upgraded to a new Weber the size of my garage that does everything. I love the thing, it's the easiest smoker I've ever used and keeps a constant temperature without having to screw around with it. I've got it figured out, you see..there are two little holes on the top of the thing and in one, sits the thermometer an in the other, I stuff a small piece of the wood I'm using to keep the heat in. If I don't do that, it gets just a teensy bit cooler than I want it.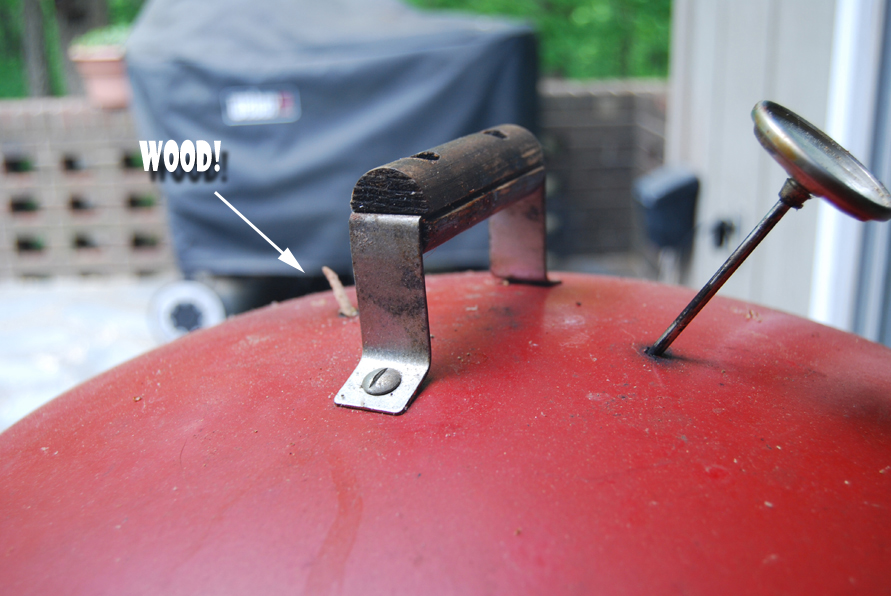 Anyway, once you've got it preheated, you add water to a basin that sits over the coals and place your meat on the two grates that sit above it. This is where the Bob Powell's Patented Pork Snail Method comes in handy. you curl the rib rack around itself and secure it with bamboo skewers, therefore allowing you to fit more ribs in and also to stand them up and let the smoke and heat hit them evenly.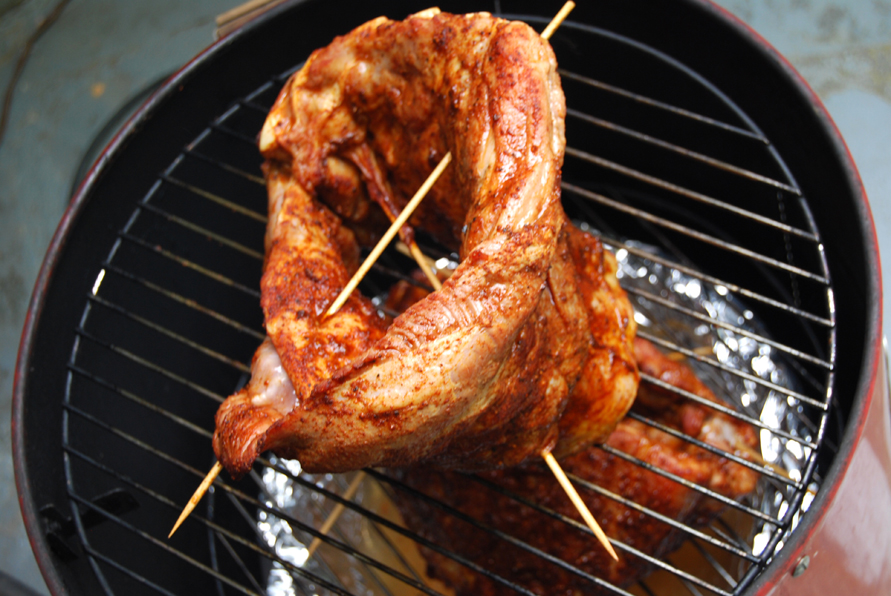 I like to use cherry with ribs. I buy a bag from the local grocery store and let them soak for a bit before tossing in a handful. More smoke early on, tapering off towards the end.
Now, we're cooking with smoke!
I got some of the best barbeque sauce on the planet as a gift from my Mother in-law, bless her heart. Everett and Jones has been a Bay Area legend for years and just recently made their sauce available to the public. This is not a sauce that you baste while cooking but rather, one that you pour over the meat when its done. I'm using the "hot" stuff tonight because, this thing is supposed to be all manly, right? 
I'm going to try a new beer tonight. I have no idea what Rolle Bolle means but what the hell, it's beer. It can't be all that bad.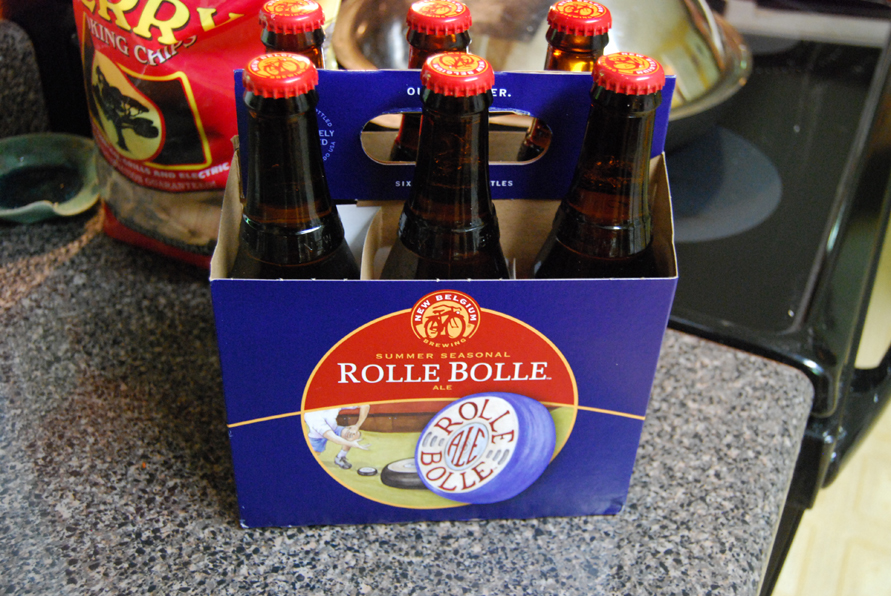 Arrow is a guy… Probably badder than all of us put together (he eats COUCHES!) but he can't go because hes a bad dog. Bad! Stay!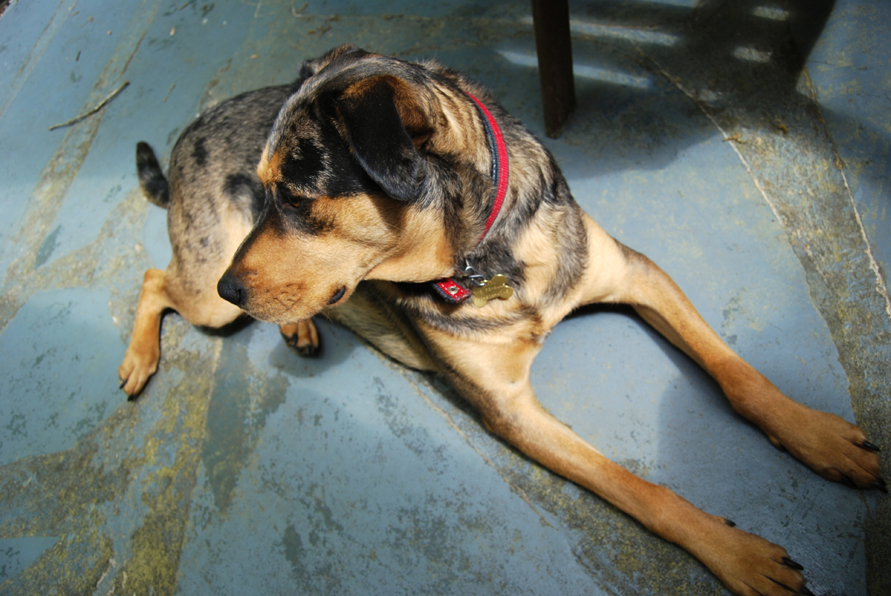 Farewell friends! Have a great Saturday night!