Latest Logo!
A local blues bandleader whom I've seen perform many times approached me for a logo upgrade last week. He had a sketch from a pal that he'd like to use as a jumping off point and that was fine by me.
Here's the progression. I wound up inking it traditionally on a lazy Saturday morning, scanning it in and cleaning it up in Illustrator and Photoshop. I love a one-color design on a dark shirt!
Cory is an excellent guitarist and his band is tight. Check them out if you have the chance!
The Friend's Sketch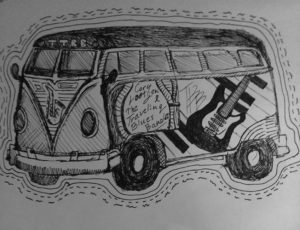 My initial Pencil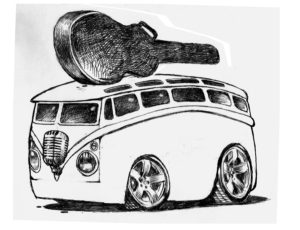 Inked!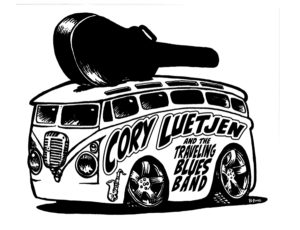 T-Shirt application