Comedy is tough, especially in Space.
Looking for inspiration today, I was going through my files and stumbled upon a bunch of old concepts I did for Sierra On-Line back in the 1990's. They had a series titled "Space Quest" that I felt was their best. The writing was great, thanks to some very funny guys like Scott Murphy and Josh Mandel and the art was good too (considering the limitations of the medium back then especially!). At the beginning, all was done in the computer of course, pushing the few pixels afforded to you around to resemble something recognizable but…in 1990 or so, we began to get RESOLUTION and color too! 256 colors at a whopping 640X480 resolution!!!! Can you believe that we did beautiful hand painted backgrounds and paper animation for that resolution? Those were the days. Quality stuff. Unfortunately much of this work was lost, abandoned in some storage facility in Oakhurst, CA. Alas. I have a bunch of sketchbooks from those days though and it's fun to look back.
In 1993 or so, I was lucky enough to be put to work with Scott and Josh, cranking out initial conceptual art for the much-anticipated Space Quest 7 (in 3D!!). Basically, what I did was bounce ideas back and forth with these guys as they wrote the storyline to get a visual look for the game going. It was a dream job, drawing silly stuff all day long. Ahhh. Anyway, here's a look at what came out of those two rooms. By the way, the project was eventually cancelled and Space Quest 7 slipped into the realm of legend among its many fans.
This is R-Naut (R too!) Roger Wilco's trusty companion.
Every hero needs a dog. I remember Tim Loucks, an old friend did a test model and animation for this character. He lifted his leg and peed black oil.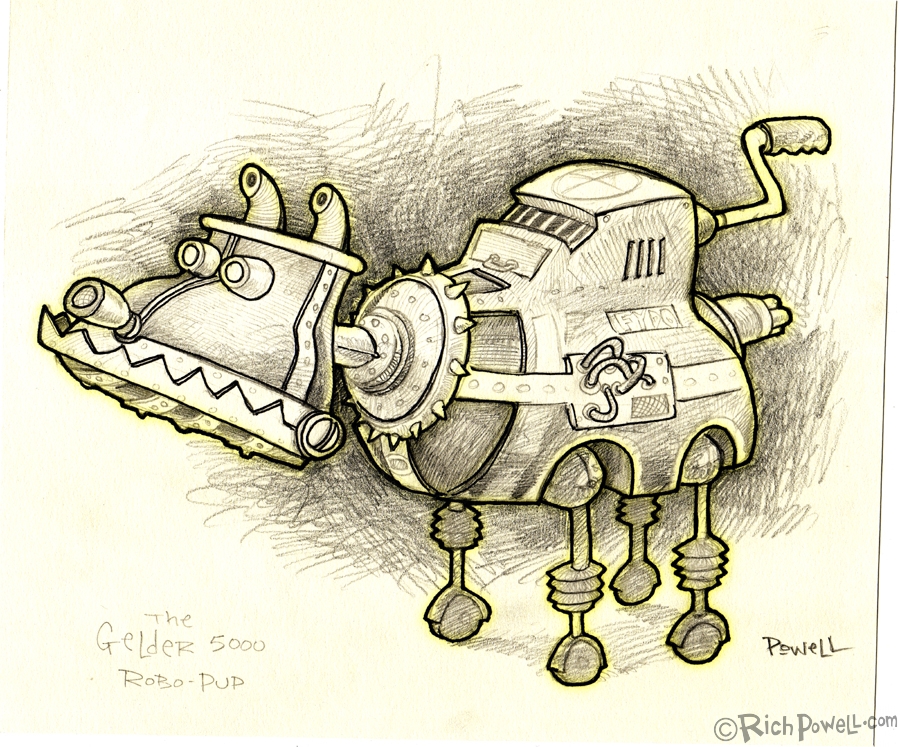 Here's a few random characters on might run into on the street or in say, a cantina?
 While wandering the plains of a strange planet, you may come across one of these. Looks harmless enough..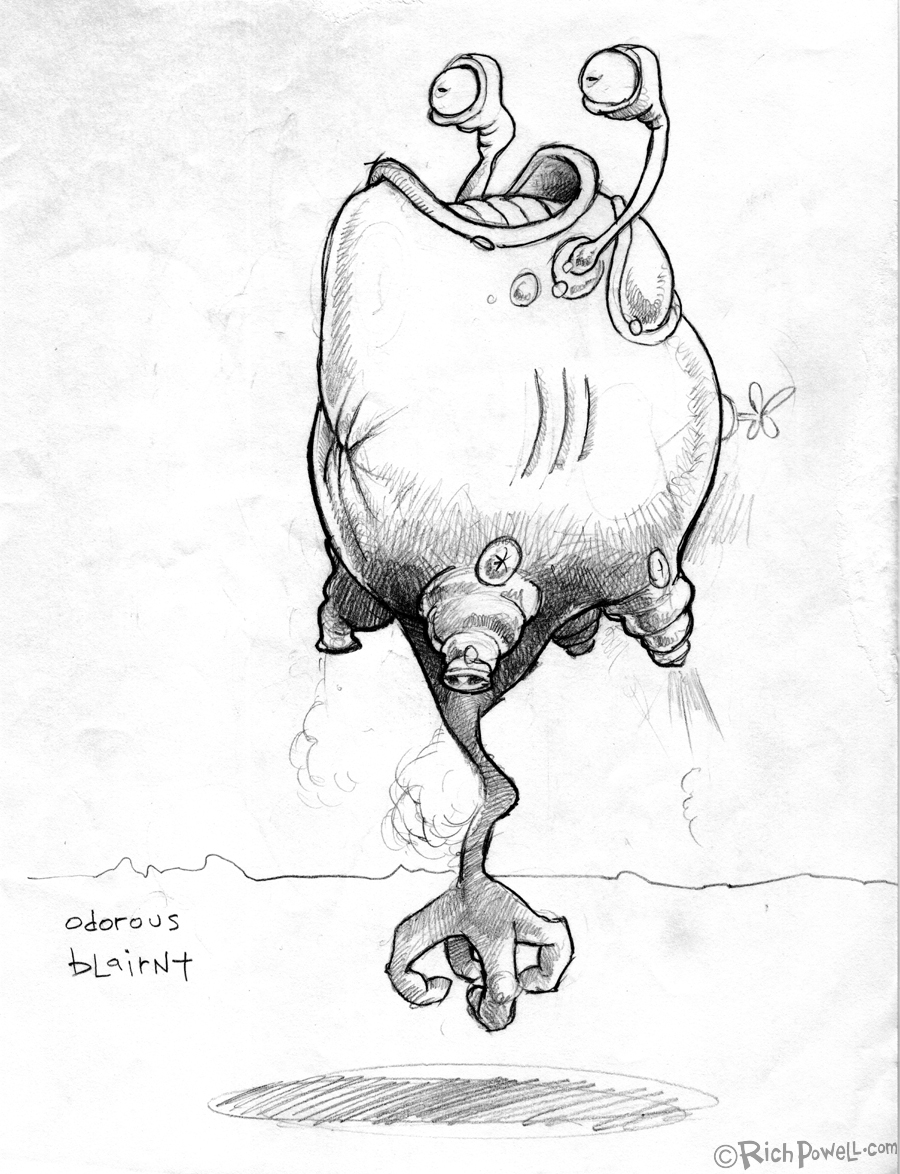 but be careful, please!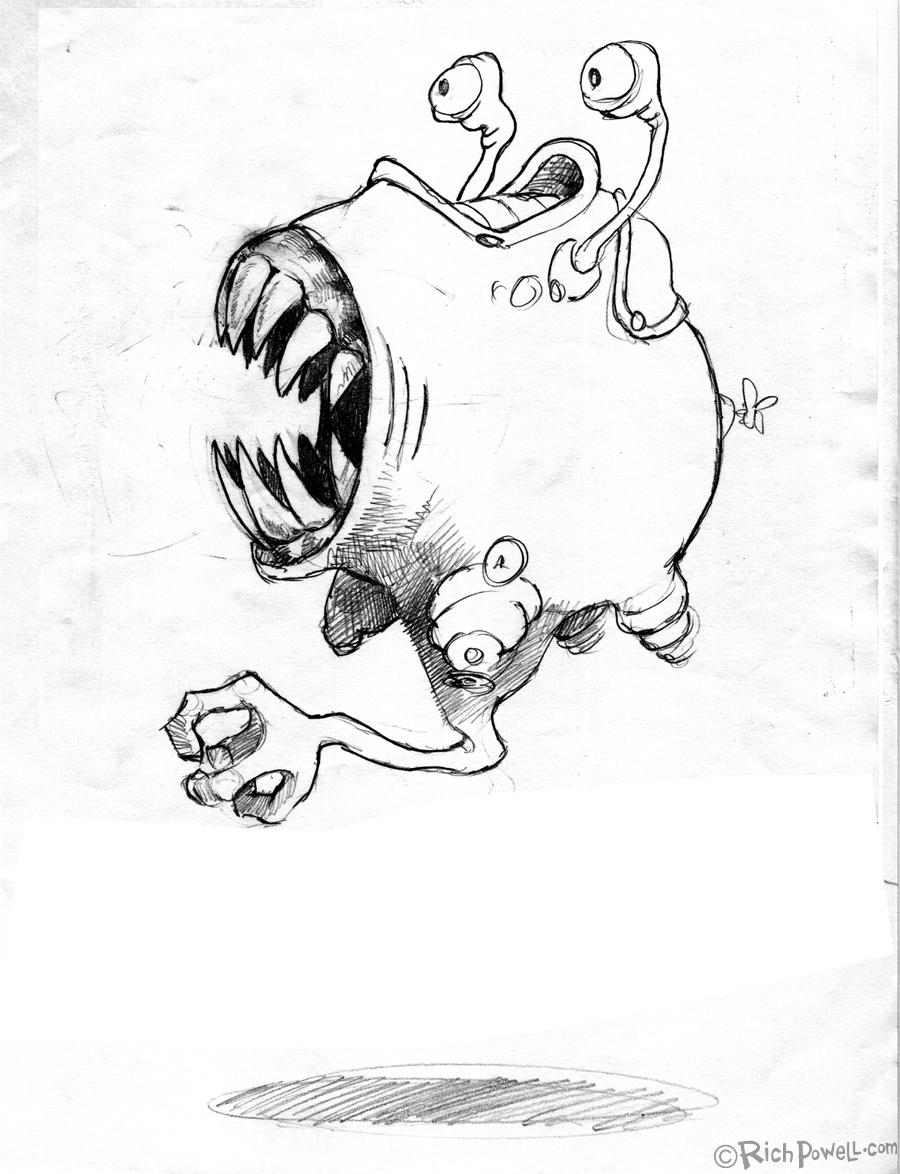 The best part (in my opinion) of doing Sci-Fi, is the gadgets! I think I was on to the Steam-Punk thing early with these Rayguns!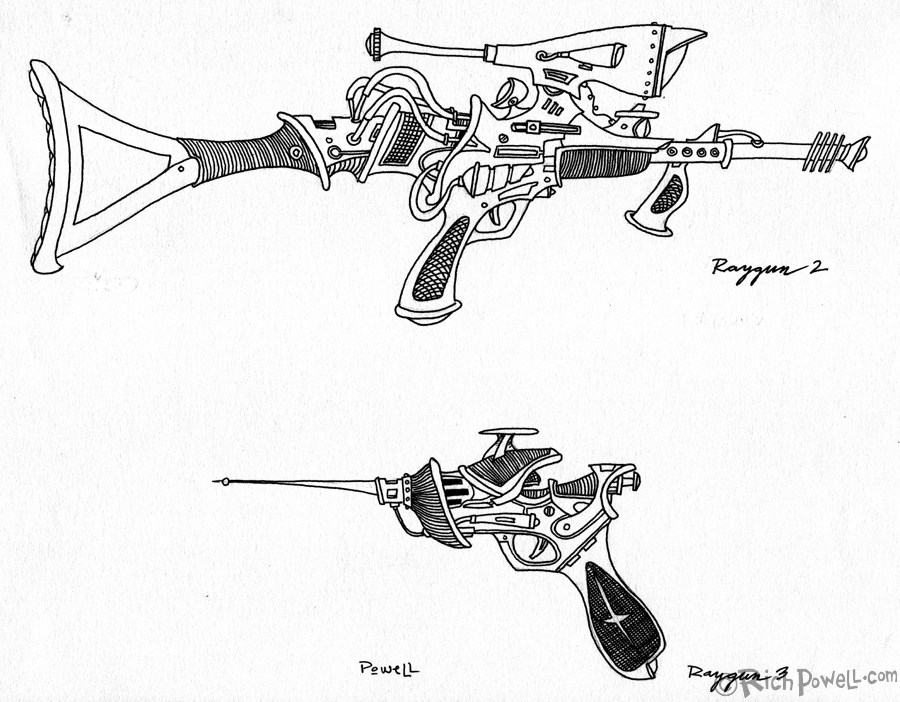 Here's some random thoughts: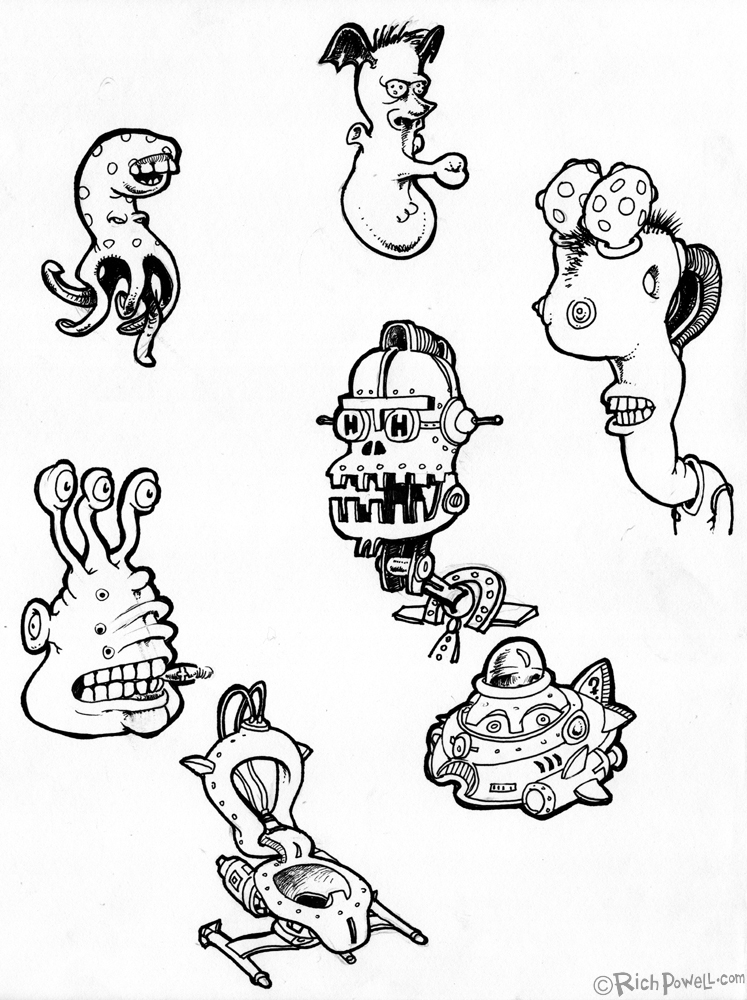 Well, that's about it for today. I hope you enjoyed it!