What Gives?
Well, the holidays are officially over. With the arrival of my daughter  from college (with her boyfriend) and the many parties and meals that followed, I didn't get a chance to post! I ended up working on a myriad of things though. Here's a sampling!
Probably the strangest assignment: My good friends at Lumina Wine and Beer wanted a window splash for Asheboro's annual Christmas on Sunset. I'd never done one, but they were paying in wine…so I was in! Here it is, halfway through: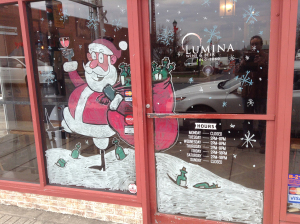 Then there was a hidden pictures double-page spread for a Highlights collection: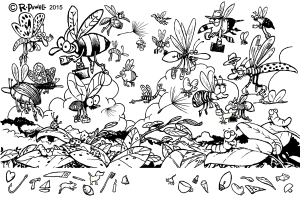 ….plus, an illustration for Highlights For Children itself (rough and finish)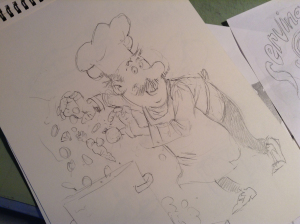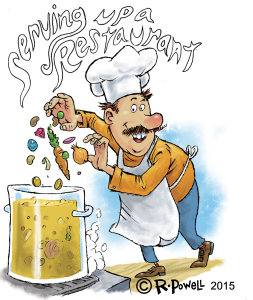 …followed by a cover for a Highlights joke book (I'll do the interior illustrations as well). I can't show the finish on this one!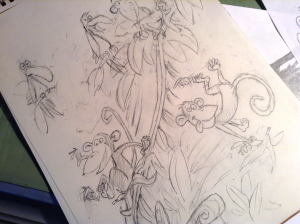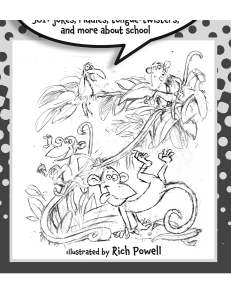 Then, to completely switch gears, I took on a group of commissions for a bunch of friends who wanted a spaceship each, revolving around the same theme: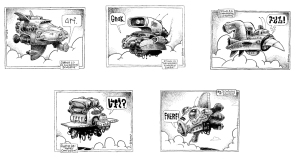 Did somebody say "Switch Gears"? Logos! Here's one I did for a new microbrew: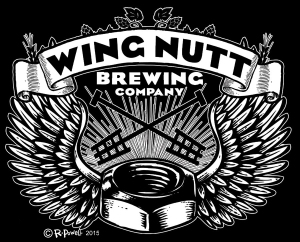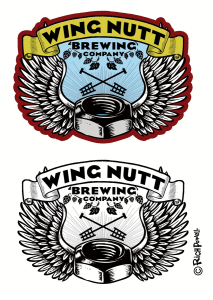 and one I did for a Kick-Ass band out of Greensboro!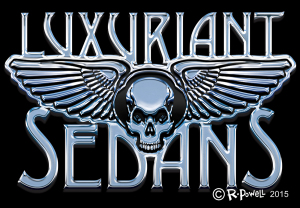 an earlier version: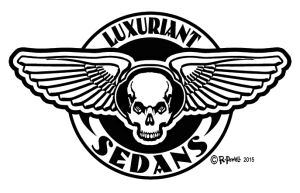 And let's not forget our Wide Open cartoons!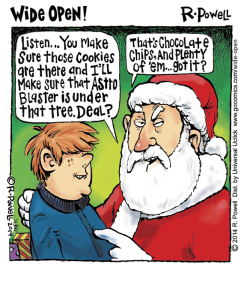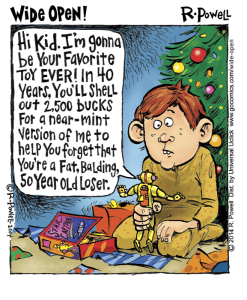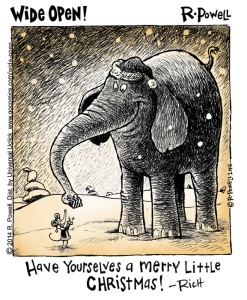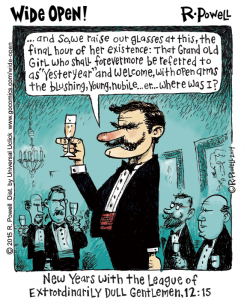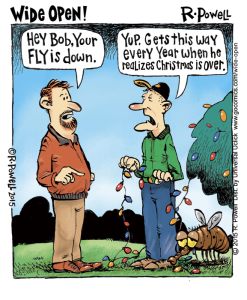 That's All Folks!