Hangin' with Lenslinger
I just spent an hour or so here in my studio with Stewart Pittman aka "Lenslinger" , a cameraman from Fox8 News who, incidentally, is a hell of a nice guy. Here's his website.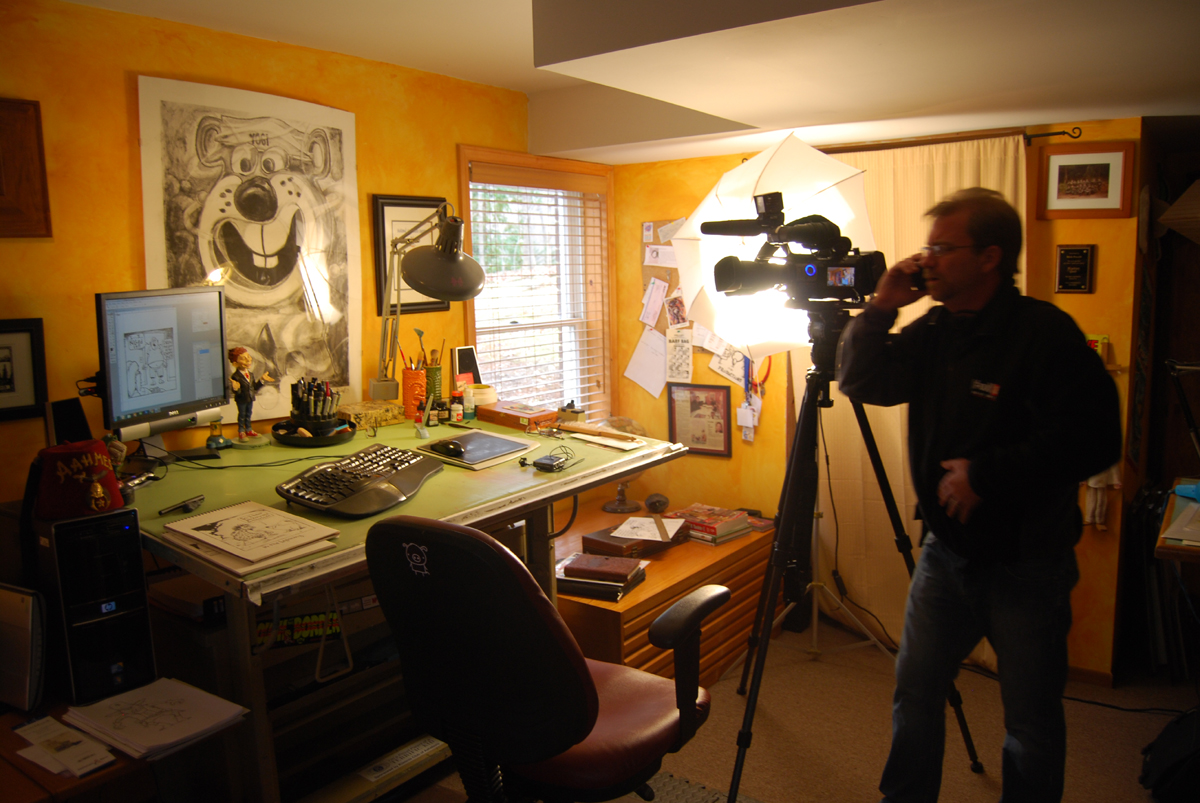 We went over just about everything about Dixie Drive, the new T-Shirt line and Rich Powell that I could possibly spew in an addled, stream of consciousness daze. It's very unsettling having a big, ol' camera staring you in the face. Stewart made me very comfortable though. I trust that he'll edit the whole thing into a nice little segment and am looking forward to seeing it air.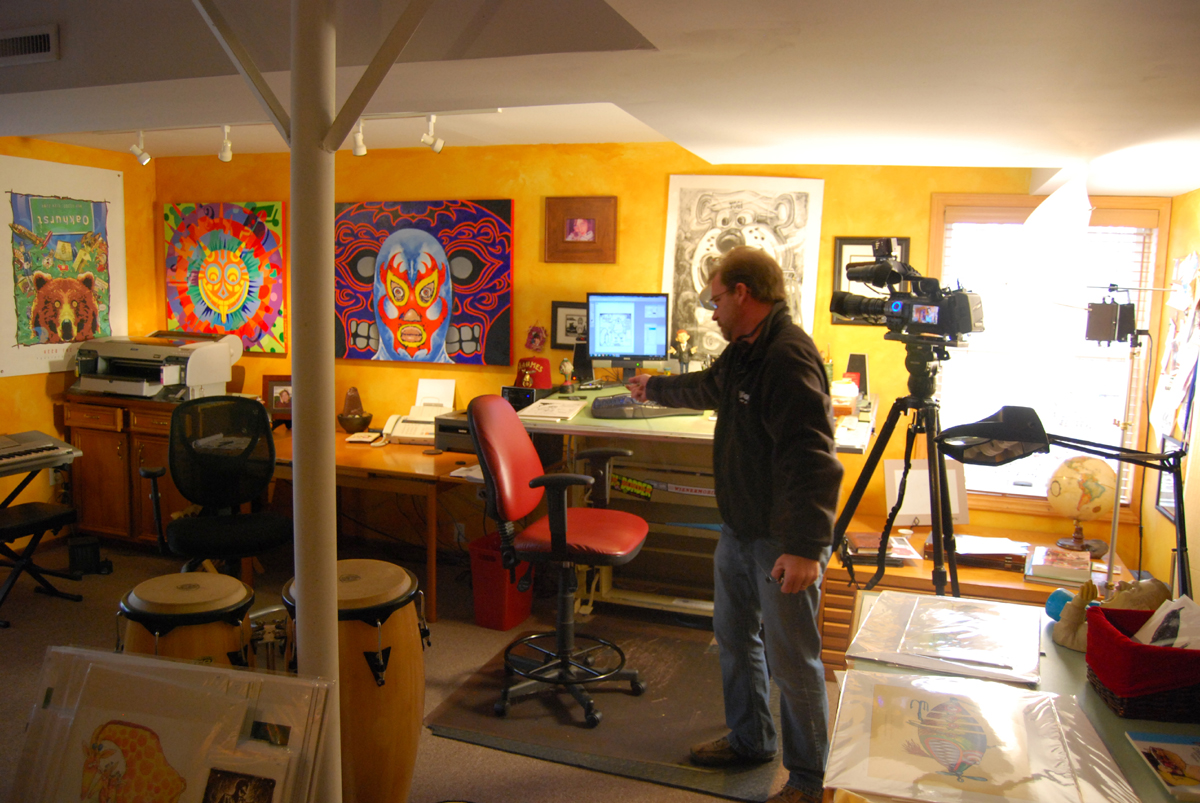 I'd like to thank Greta Lint for hipping Fox8 to my little cartoon and giving me this nice piece of promotion! Thanks!
I'll put a link to the actual interview when it's up. For those of you in the Triad area, you can probably catch the segment tomorrow (Friday Jan. 4th 2013) on Fox8 News. He'll let me know if that changes and I'll re-post it here!
Adios!