Through the Wayback Machine!
A friend asked to see some old artwork I'd done for Playboy.com years and years ago and I couldn't find it anywhere! So…I went to the internet archive's Wayback Machine! Good lord, I had an ugly site back in the day! There was one thing I did miss though: This little animated me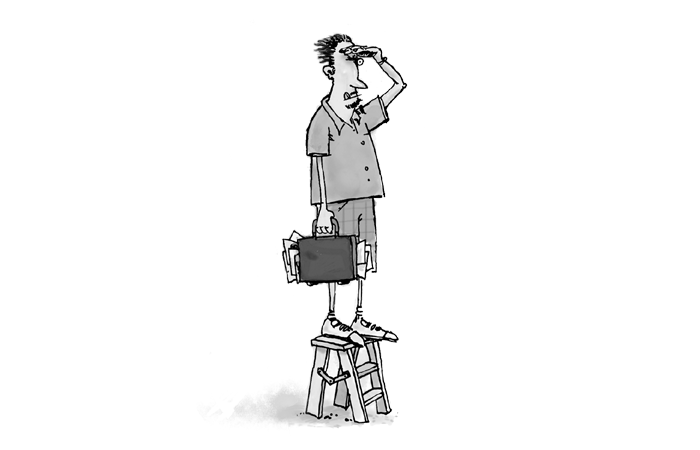 My artwork was really different back when I was doing stuff for Scott Multer, the Art Director for Playboy.com (a great guy and awesome artist as well!). I was really searching for a style. Here's a progression of the work: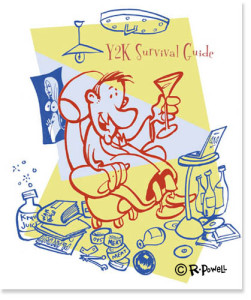 I thought the flat shading was the way to go..I guess I thought it was cool but it looks really dated now.
This one is a little more successful but only because it's more crap to look at.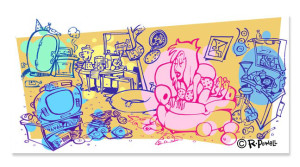 I began adding more life to the line on this one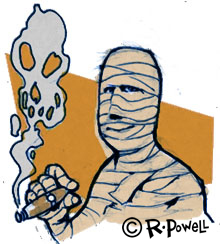 …and finally, here I left those color fields out of the equation!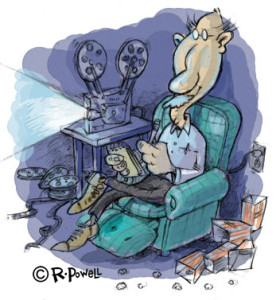 Thanks Wayback Machine!