The Trickster
I finally got around to doing a new scratchboard  piece! I'd had a couple of friends over for cocktails about a week ago and, while visiting my studio, one of them mentioned how much he liked one of my earlier scratchboard works. I opened up my closet and found a roughed out crow  already on a piece of board patiently waiting for my to take a blade to him. He actually appeared in an earlier post here.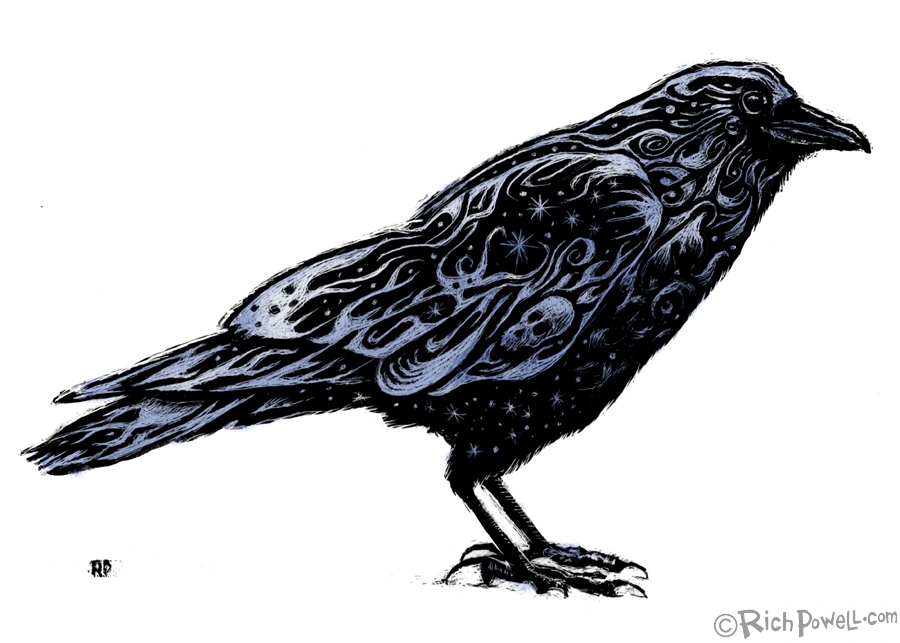 For a change, I thought I'd just "wing" this one (har har) which is not my typical thang. I like to plan stuff out incessantly. Probably more than I should. So, I just started scratching away, with the idea of the mystical properties attributed to Ravens over the centuries by many different cultures floating around in the back of my head. I didn't want to simply portray one specific legend but instead make a conglomeration of stuff.
Here's what I came up with! He's 5″ X 7″ and finished with a wash of blue. Caw!