Drawing Farts
Well, I'm pitching an idea to MAD this week. "Weapons of mASS Destruction" I hope they go for it, I'd love to tell someone I got paid to draw farts. I was looking back at some older MAD stuff and for some reason, I like this one a lot. I didn't write the text and it's just  *meh* in my opinion but I like the green in the background and the dude's tortured face.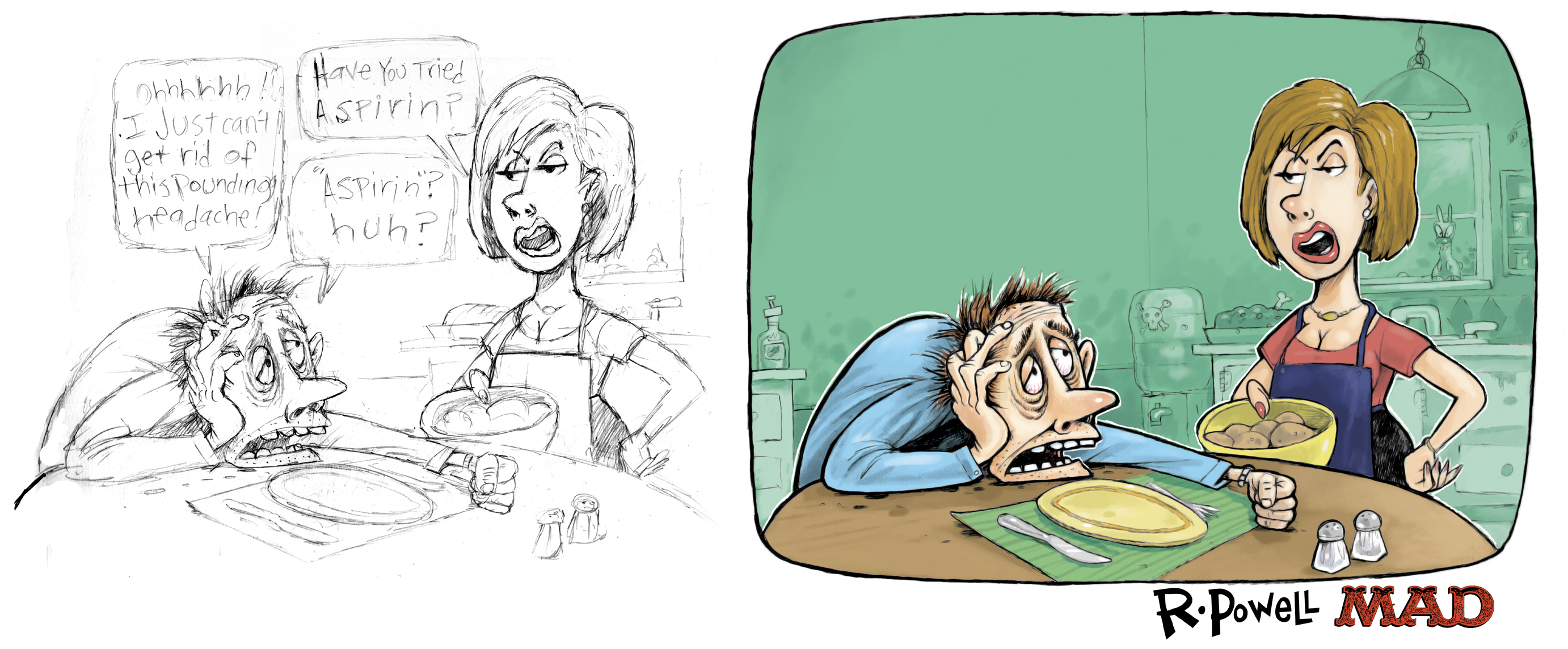 I also found this gem. Kurtzman's Mad Logo with the girls chasing the centaurs: Great Stuff.

Wanna see something Really Cool?? Here's the original paste-up!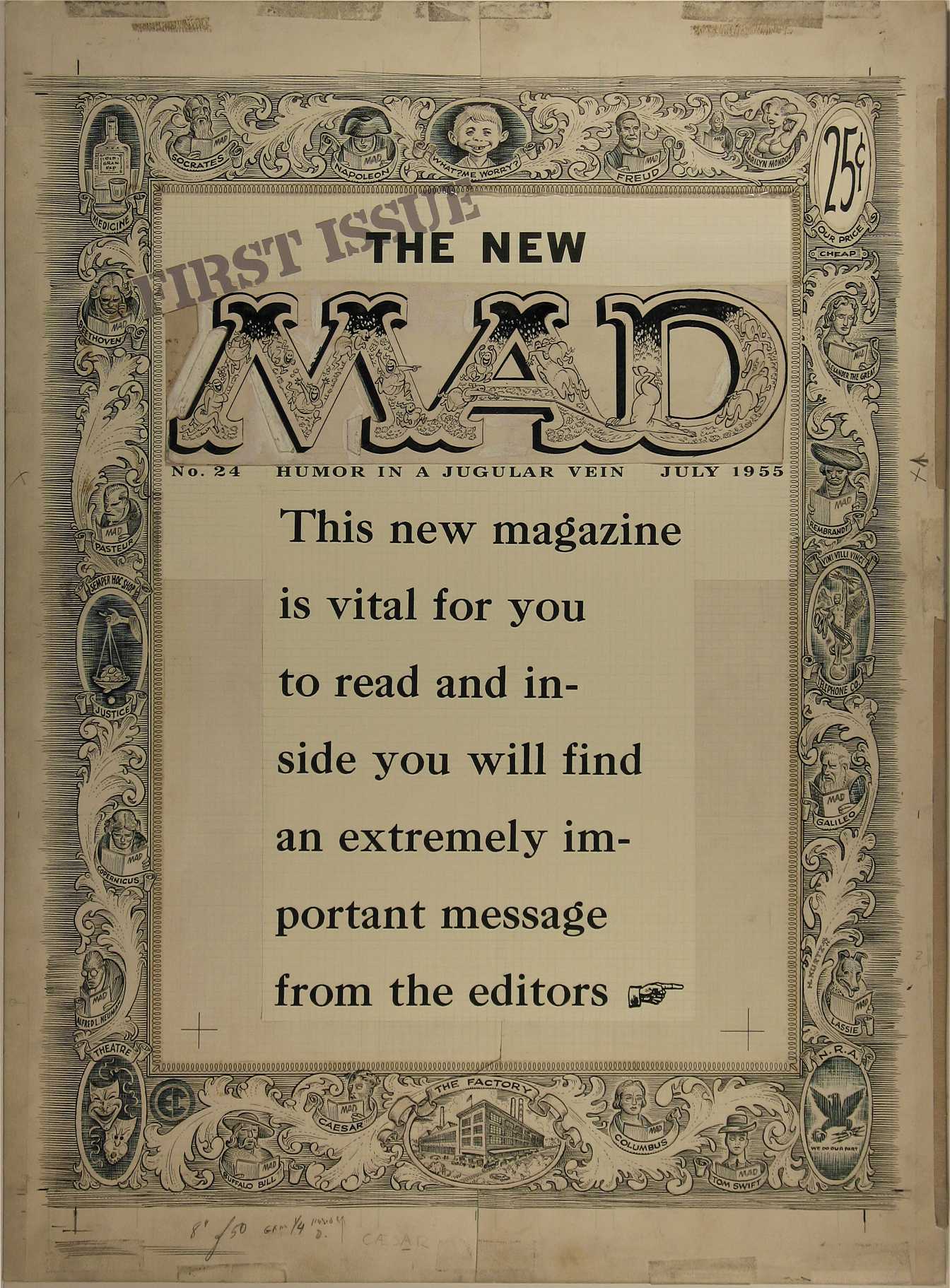 Zowie!!