Carolina Blues Festival Poster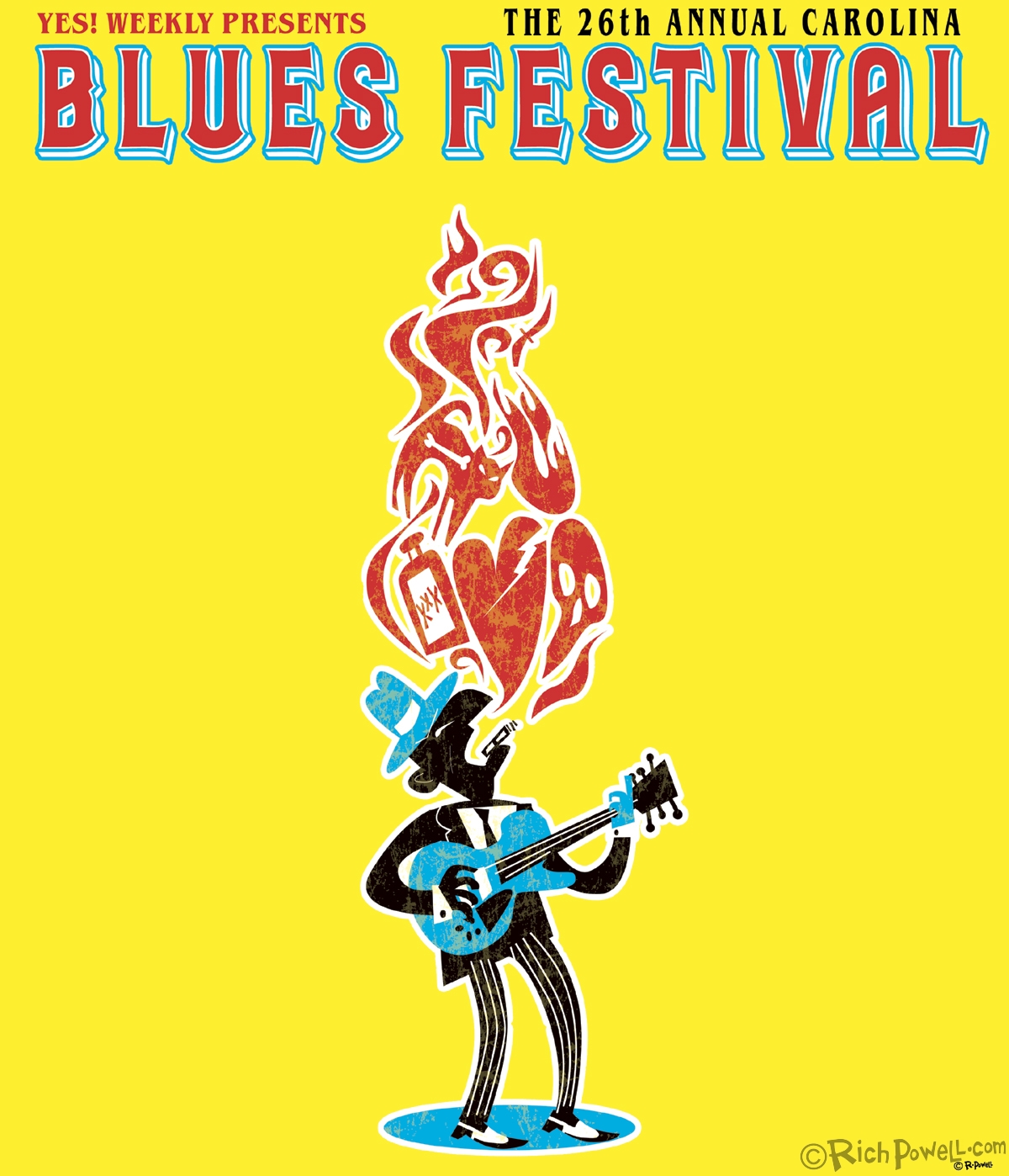 Here's the winning concept I submitted to the Piedmont Blues Preservation Society this year. It's very tough to design a poster without knowing what text accompanies the art. I have no idea how the guy last year got hold of the line-up ahead of time but I figure he must have because it's incorporated right into the artwork. Katie Thompson, art director at YES! Weekly did a good job of juggling the text around the central image, it was a challenge! Here's the poster with all the text incorporated. 
I was very pleased they picked this artwork for the fest, it's a departure from your standard blues stuff, that's for sure!  I'm also looking forward to going backstage this year! Come out and see the show and see me too!
PS-If anybody from the PBPS is reading this, please let me design the t-shirt!
Cheers!