Wide Open Wins!
I just returned from the National Cartoonists Society's Annual Reuben Awards where my cartoon Wide Open! won the Silver Reuben for On-Line Short Form Comic! It's nice to receive recognition for your work but extra nice when it comes from your peers!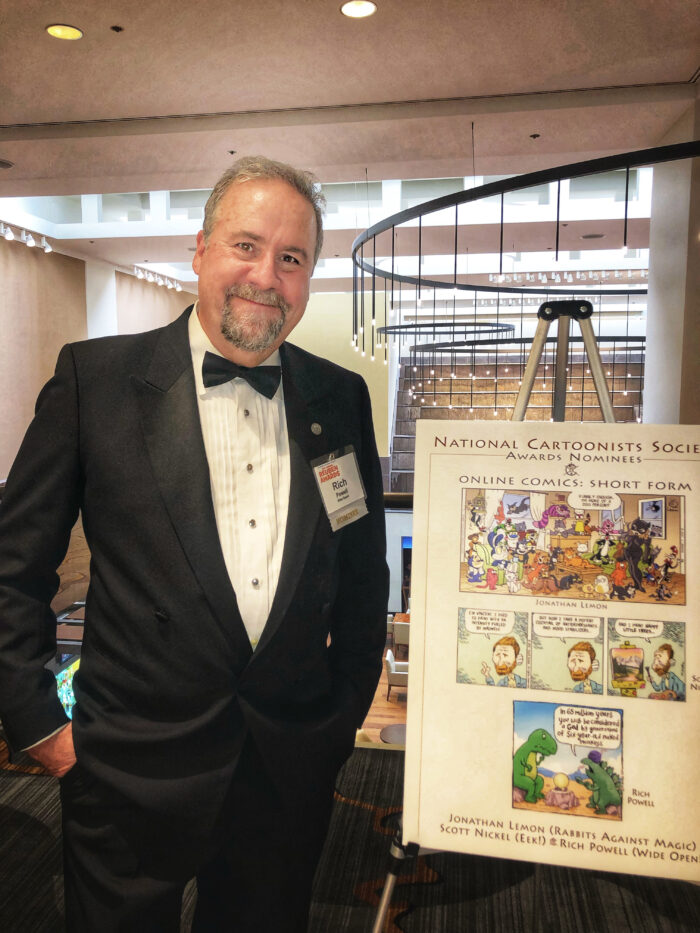 The weekend is always loads of fun, spending time with friends and meeting some of your heroes. This year I had the pleasure of taking my sweetheart with me, and let me tell you, she enjoyed herself. She turned a lot of heads at the gatherings as well!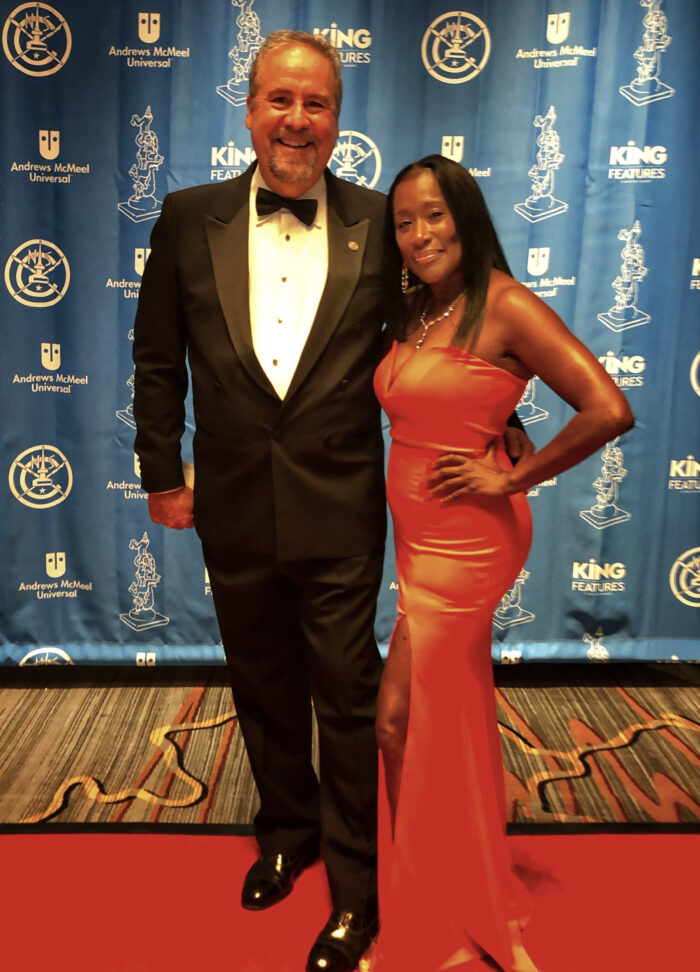 The Award itself was designed by the great Rube Goldberg, Each Silver Reuben is awarded to a cartoonist who excels in a certain division (Advertising, Books, etc.) At the end of the ceremonies, The REUBEN is awarded to the Outstanding Cartoonist of the Year. This year it was awarded to the legendary Edward Sorel! Other awards were given out as well, including the Gold T-Square for 50 years in Cartooning. This year, Gary Trudeau got it. It was gorgeous.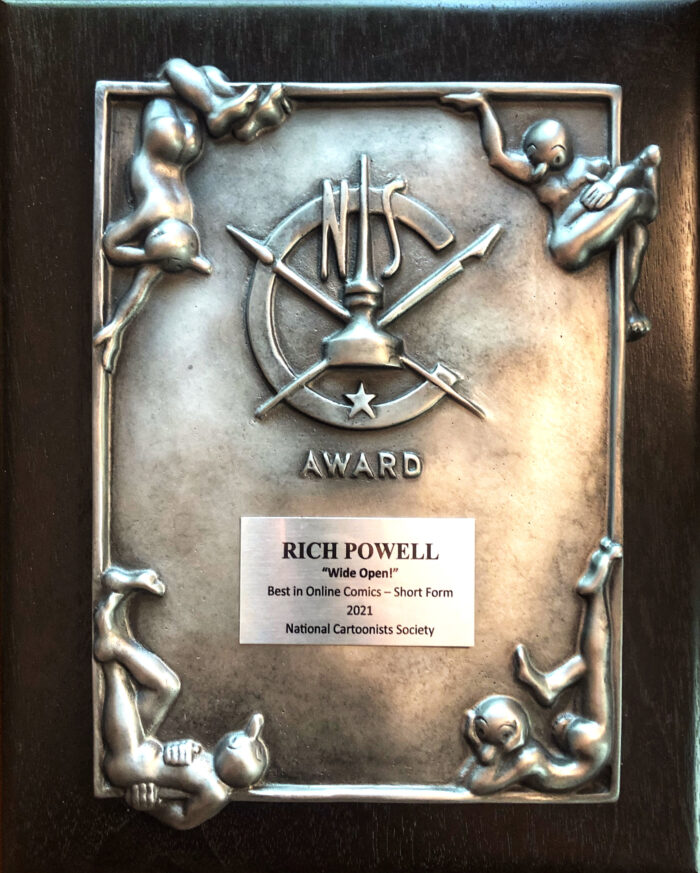 All in all, it was a fantastic time in Kansas City hanging with friends, visiting museums, listening to jazz and eating some killer ribs. There might have been some drinking too.