Pin Me? Huh?
My web yogi, Amy has once again tasked me with another "self promotional" angle. Does it ever stop? The new thing is Pintrest
It took a little getting used to. Basically, you sign in, and create boards where you store pictures of stuff that inspires you and this is shared all around and everyone gets an eyeful. An EYEFUL. It's pretty cool, especially for an artist looking for approaches to ideas.  You can upload images or simply browse the images on Pintrest and "repin" them to a board of your choosing. The cool thing is this: The image links to the original place where it was found. Therefore, if someone pins an image from my blog and another person clicks on the image, voila! They're taken to my blog! Oh, by the way…you don't upload your own stuff.
The problem with my actual website is that it's basically a Flash slideshow. This makes it impossible for anyone to pin my images from there. Bummer. Looks like I'll be uploading more stuff to the ol' blog!
If you want to give it a try, here's an initial image! These are two examples of a series of trading cards I'm making in my spare time to submit to the Art-O-Mat project!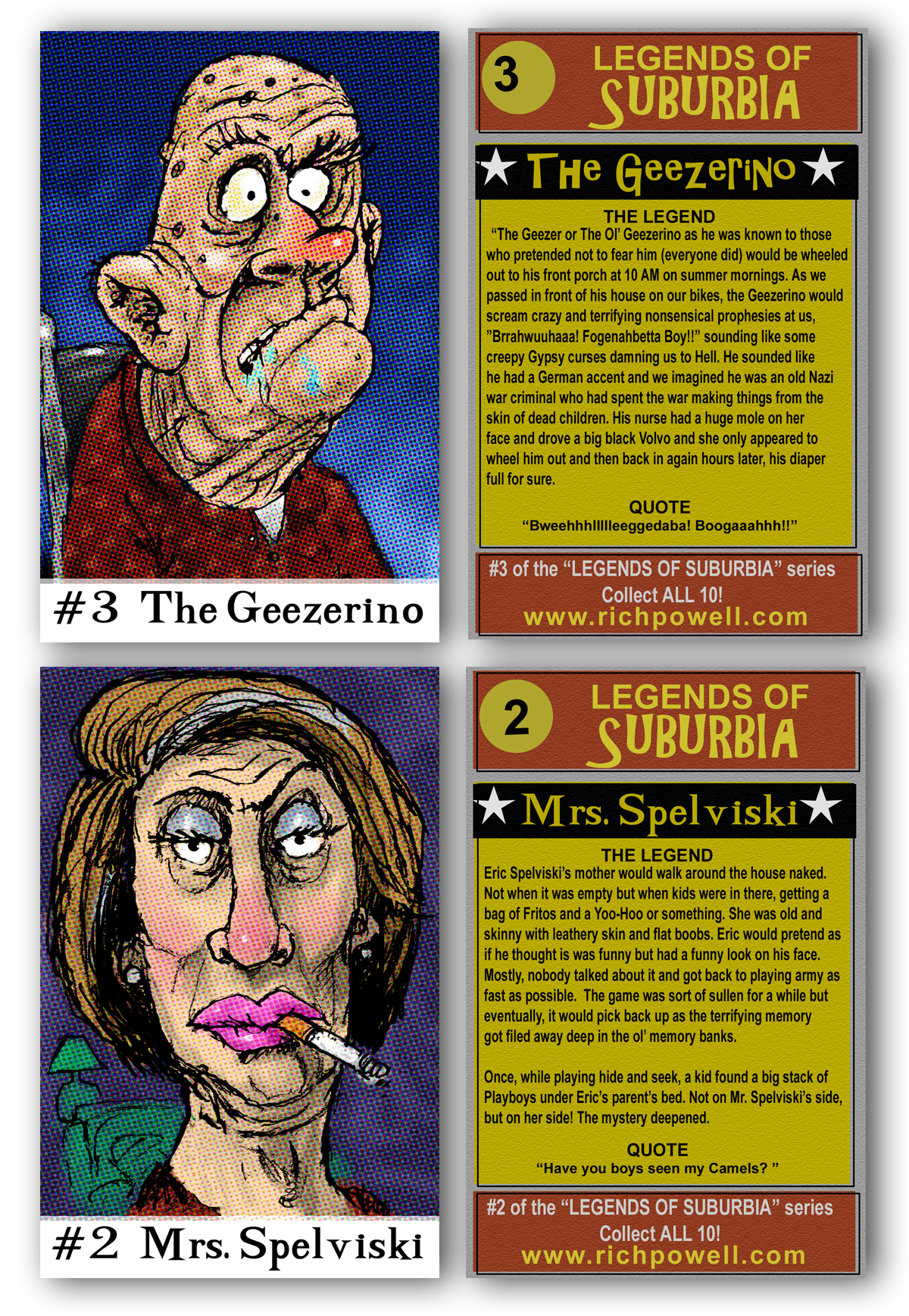 See you later