Clients: Go Figure.
It never fails to amaze me. You work through many revisions of a logo for a client, tweaking things to make them just right…little things: "make the color just a shade lighter" or "Can you arch the eyebrows just a bit?" and, after all of that, after they've paid for the logo and had it send to them in a myriad of formats that allow them to use it in a myriad of applications…. wait for it….they take the thing into Gimp and change it.
Here's a logo I did for Shoutbird. I mentioned it in a previous post HERE.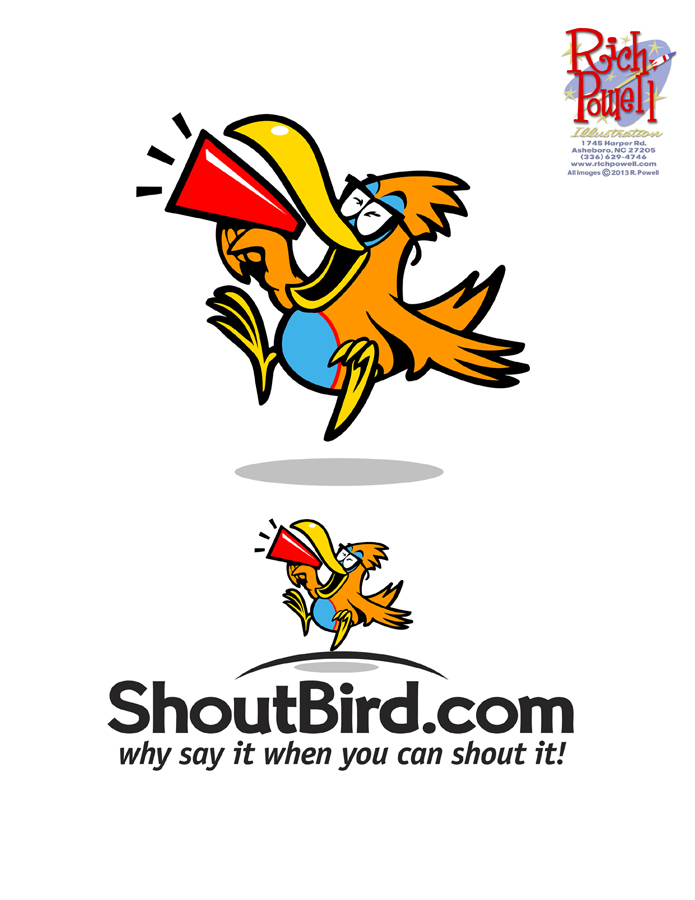 The little guy is joyfully shouting out the news to the masses who've taken their eyes of of Facebook for a brief second.
Here's how it ended up: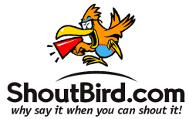 Whoops. Looks like everybody got shorter. Shout that news DOWN little guy!!