Latest Madness
Here's a look at the latest Fundalini gag written by Jeff Kruse and drawn by myself. Ryan Flanders, art director.

Ryan sent me this gag write-up by Jeff. Pretty straightforward. Draw a car.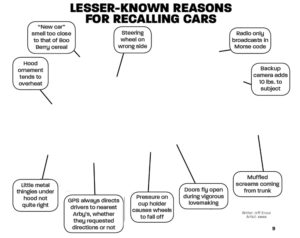 Here's the initial sketch. Approved without changes! Hurrah!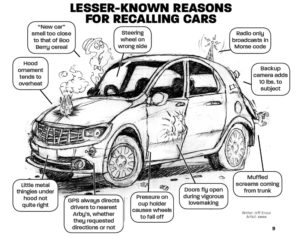 Color added in Photoshop 7. I still use that old dinosaur. I should upgrade and use some of Kyle Webster's amazing brushes. He was one of Bailey's instructors at UNCSA! Nice guy, talented!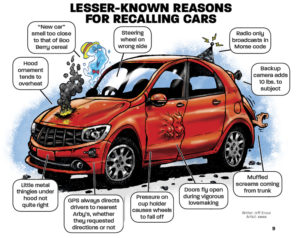 Here's the print. A little dark. Maybe I need to recalibrate my monitor.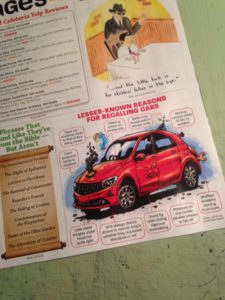 Get out and get your issue today! Funnnnny stuff!!!