Chicken Dinner!
I'm really honored to have my cartoon, Wide Open! receive the Silver Reuben once again for On-Line Short Form cartoon. Being a cartoonist was my childhood dream and now I is one! It's really fun. I draw stupid pictures for money.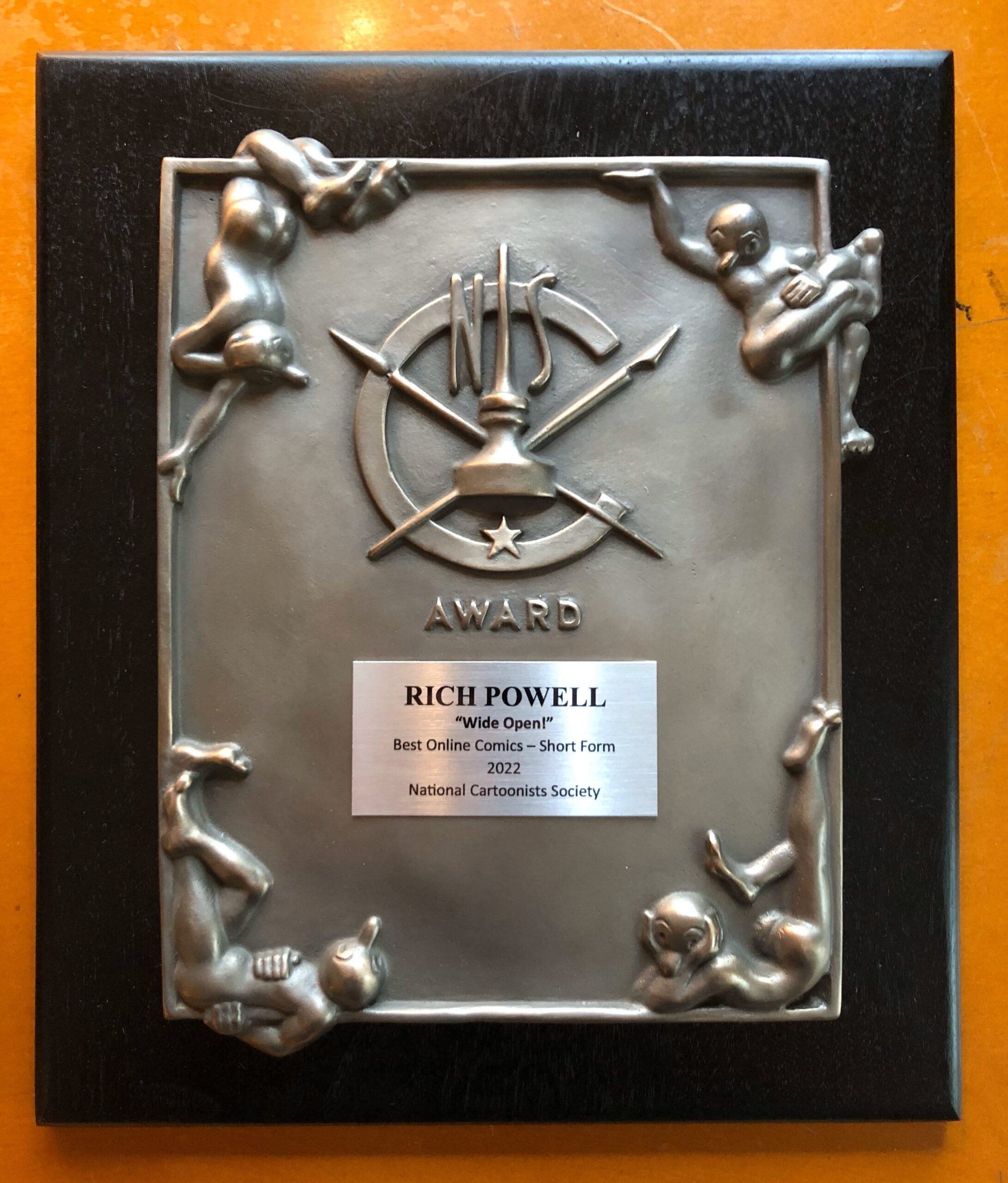 Here's my collection, the first was for Advertising/Product Illustration in 2013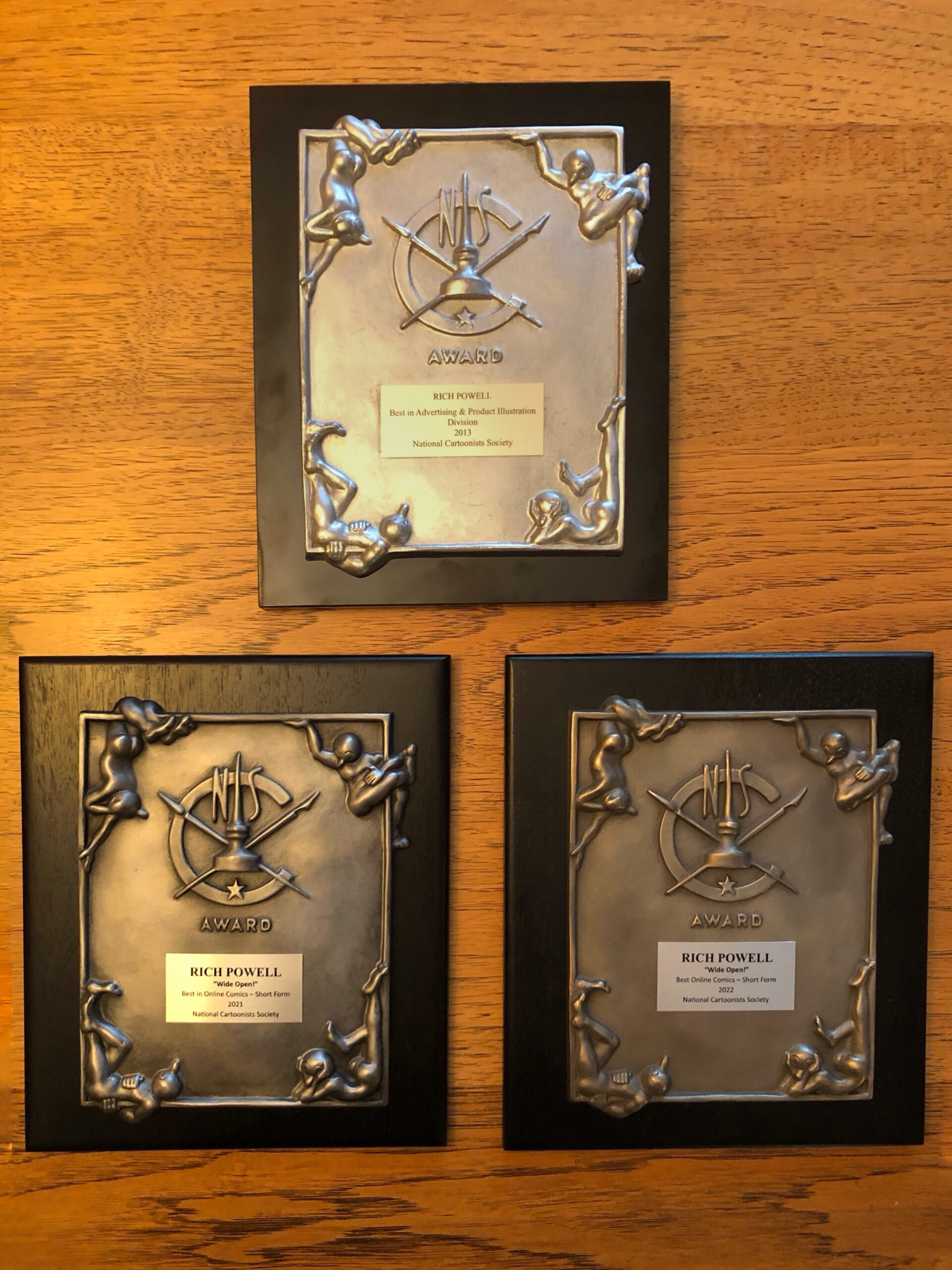 and here they are in my upstairs studio. It was tough to hang, this years award is REALLY heavy for some reason!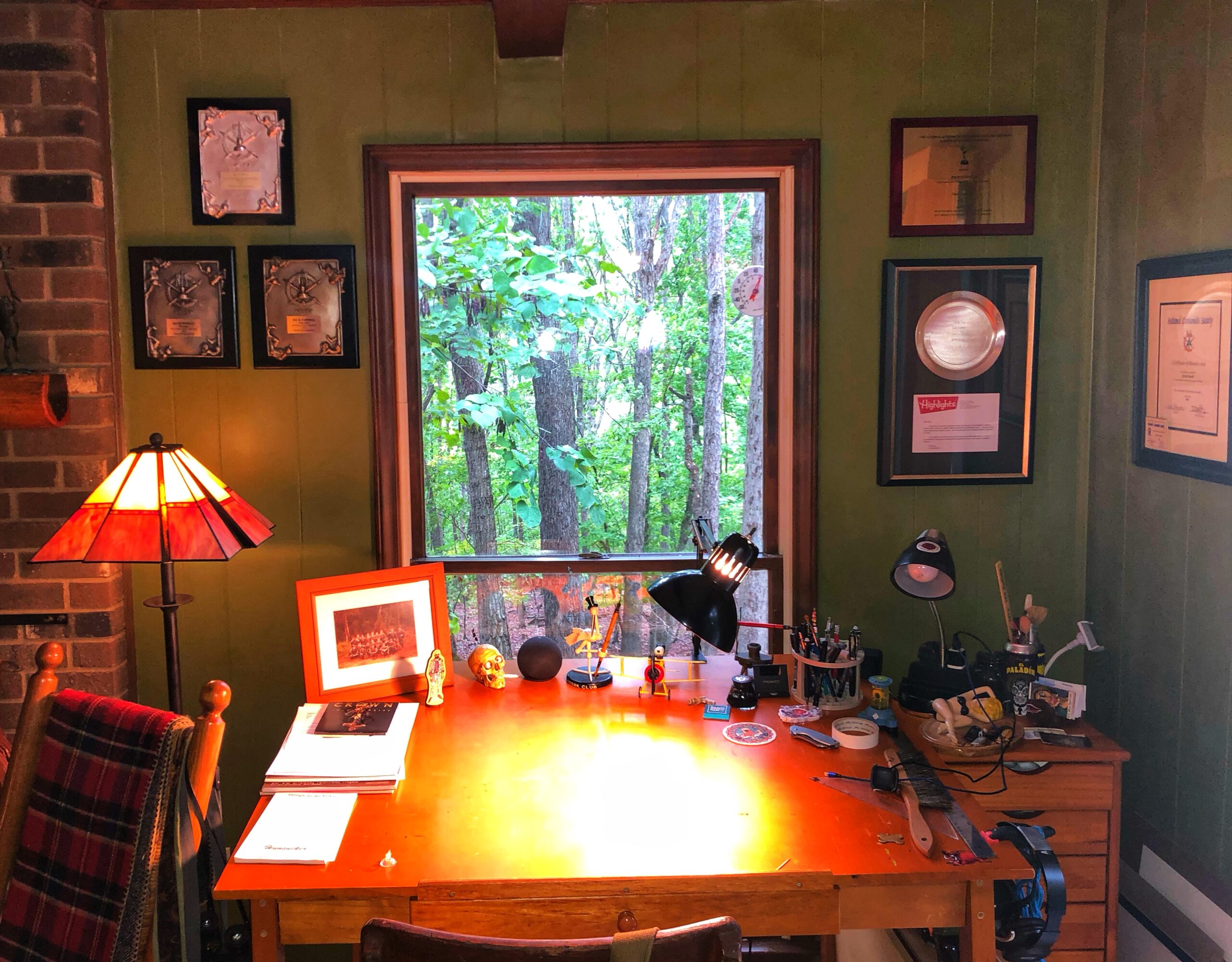 I can't thank the National Cartoonists Society enough for their wonderful friendship and recognition. Cheers!!!